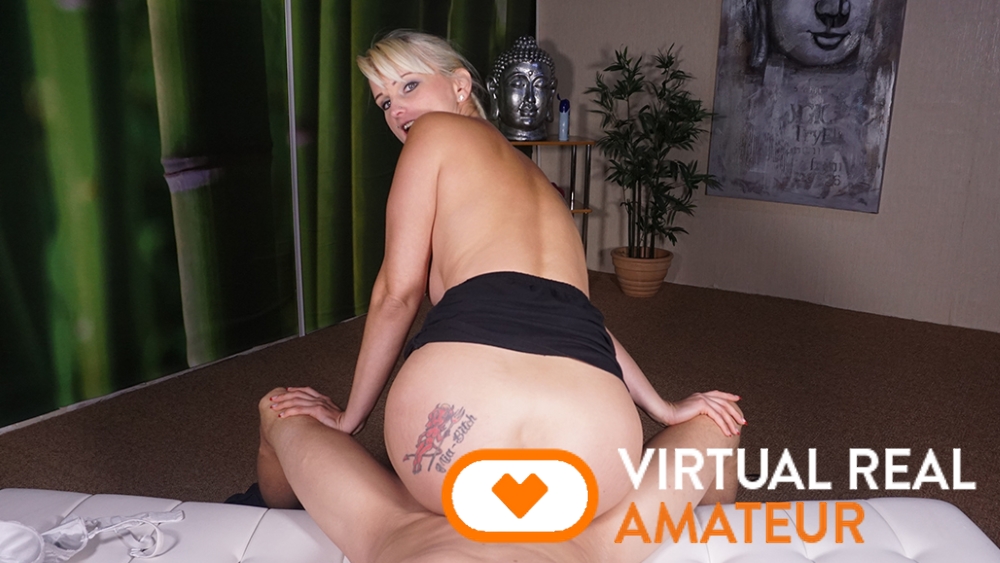 Virtual Real Amateur Porn officially launched on April 11th and is the latest site to join the ever-expanding Virtual Real Network. After starting the VR porn revolution with the opening of Virtual Real Porn in January of 2014, the Virtual Real Network has grown to include Virtual Real Gay, Virtual Real Trans, Virtual Real Passion and now Virtual Real Amateur Porn.
The new amateur site currently has 5 videos available and 1 of those is being offered as a free download. All of the titles are B/G scenes featuring ladies that are definitely on the higher end of the attraction scale when it comes to the "amateur" label. They all have plenty of talent as well and that includes a lovely cougar who works her magic in the Old Lady Amateur Sex video.
I'm happy to see Virtual Real Porn continue to diversify their product lineup with Virtual Real Amateur Porn. There is certainly a place in the market for this style of VR porn with the main competition being YanksVR and Metaversexxx at this point. There is also a good chance that, if they hand over some of the creative control, new and better filming techniques will emerge.

From Virtual Real Porn:
We know homemade porn has a lot of fans. Sometimes we feel like watching a natural scene, sex at home, real beauty… even though lighting is not the best or the girls aren't wearing the perfect makeup.
On VirtualRealPorn, we believe that Virtual Reality is also a big platform for amateur porn, that is the reason why we have launched a new project specialized in this kind of scenes: VirtualRealAmateurPorn.com
So if you are a little tired of perfection in VR porn, we invite you to discover this new website and immerse yourself in new scenes: sex in locker rooms, people caught red-handed, real couples, mature women, castings… Everything you have seen on amateur porn websites, but in 180 degrees, 3D, binaural sound and, of course, VR.
Run for your Oculus Rift, Gear VR, Playstation VR or HTC Vive and try these new hot experiences in VR. Of course, you can enjoy a free video by visiting our website or get the full package for only €9.95.