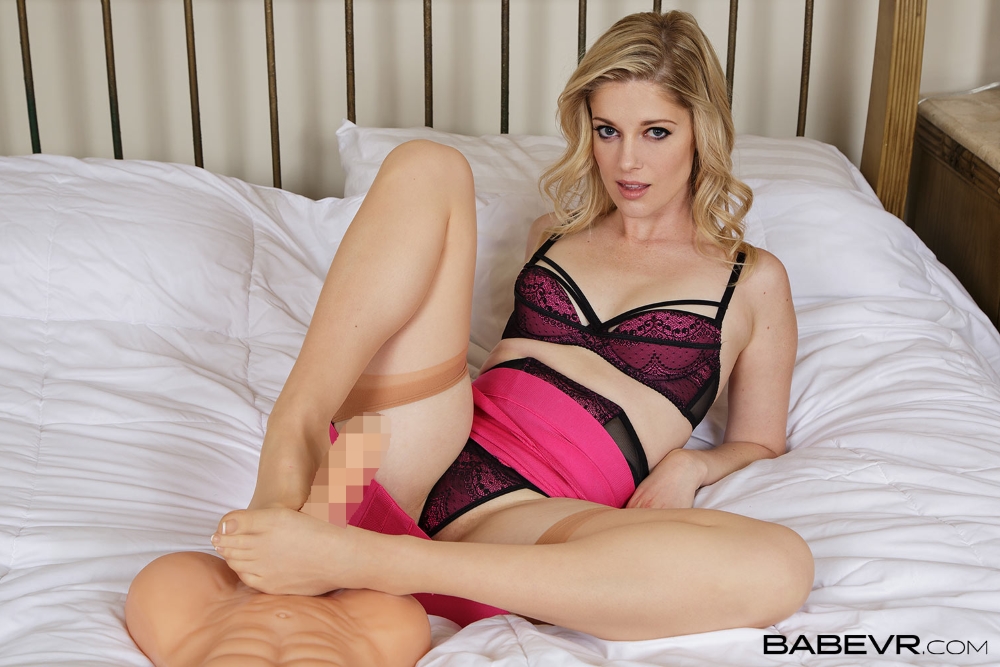 Updated April 2019 – BabeVR was launched in late 2017 and followed VRCosplayX and 18VR as the third VR porn niche site offering from the creators of BaDoinkVR. The content on BabeVR features girls in solo play and then employs a well-endowed silicone torso doll for B/G action.
I viewed the videos from BabeVR on my Samsung S6 phone with a Gear VR headset and the Samsung VR app. Like most VR porn sites, the videos on BabeVR are rated as 60fps and feature binaural sound with a 180º FOV. The scores shown below are based on a comparison with videos from other VR porn sites.
1. Quality of VR (4.0 stars) – The quality of the scale, colors and clarity on BabeVR is very similar to its sister sites. Which basically means that it is good, but there is still room for improvement especially when it comes to POV camera angles. Working with the torso doll instead of a live model presents some additional challenges.
2. Quality of Porn (3.5 stars) – The young ladies on BabeVR are very attractive and they perform very well in their solo scenes. The big drawback here is having the girls engage with the torso doll for the B/G action. There have been improvements, but it's really difficult to reproduce the movements and feeling of a live model. The set designs are nicely done and the storylines are kept short and sweet.

3. Quantity of VR Porn (1.0 stars) – Currently at 75 titles, BabeVR has stopped releasing new content as of April 2019.
4. Variety of VR Porn (3.0 stars) – BabeVR has done fairly well to feature girls of different shapes and sizes, but they do not yet have much diversity when it comes to ethnic backgrounds.
5. Website, Service, Extras (3.5 stars) – The BabeVR website design looks fresh and the download speeds are adequate. There is no search option at this time, but there is a tag filter and very nice profile pages for each model. Membership pricing is average at US $24.95 for 1 month and credit card payments are processed through a partner site.