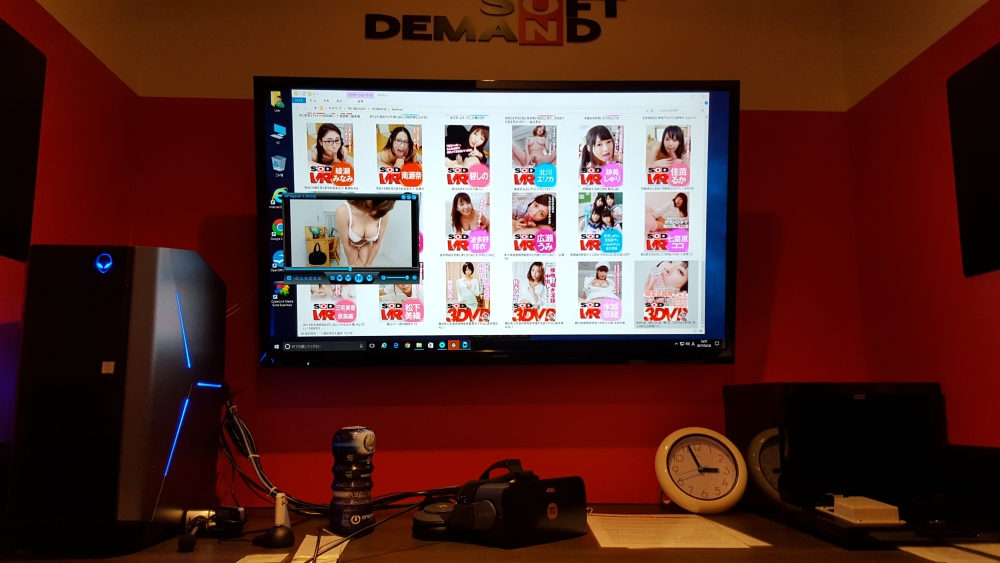 Yesterday I paid a visit to a popular adult cyber cafe located in the Akihabara district of Tokyo where I rented out a Soft On Demand VR porn room. Soft On Demand, also known as SOD, is one of the largest adult video companies in Japan and is known for its creativity. In addition to viewing VR porn, visitors can also watch DVD movies, surf the net and read manga inside the private rooms that SOD rents out at their cafe.
All reports have mentioned how busy the SOD cafe is and that seemed to be the case when I was there. After waiting about 10 minutes to hear my queue number called, I decided to take the 60 minute package for 1500 yen ($13) which included a brand new onahole (masturbation cup) to use and/or take home. I was also supplied with a condom, USB dongle and instructions in English.
My Soft On Demand VR porn room was about 6'x6′ with a padded floor and a low shelf positioned under a wall-mounted monitor. I inserted the dongle to gain access to the computer and retrieved the PiMAX 4K VR headset from its lock box by entering a passcode. There were around 60 SOD VR videos to choose from, but I counted only 8 that were in 3D. And, like all JAV, the SOD VR videos were censored with the typical mosaic blur.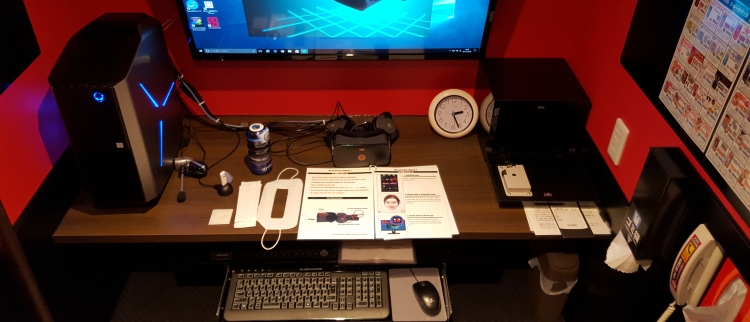 While I did enjoy my 60 minutes of JAV, I don't plan on heading back to the SOD VR cafe anytime soon. The quality of the VR in the videos I watched was a little below what I am used to seeing and I also had problems with the PiMAX headset as it was just not a good fit for me no matter what adjustments I tried. Even though my experience wasn't the best, I can certainly see how costumers who are new to VR porn would come away perfectly happy.
I have to admit that I was a little skeptical when the concept of VR porn rooms was first broached to me at the Venus show in Berlin last year by the German company Virtual Real Pleasure. After my visit to the Soft On Demand VR porn room, I can now clearly see the potential for such a business to be successful. And it's great to see creative companies like SOD working hard to satisfy the growing demand for VR porn.