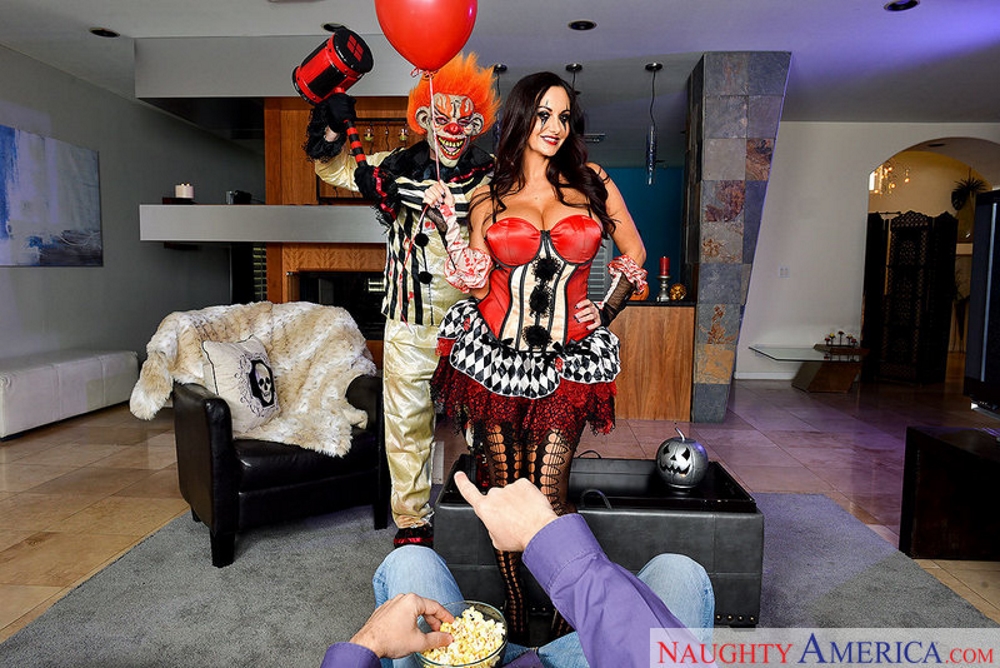 VR Porn Reviews October 2017 Recap – Shown below is a monthly summary and ranking for the top 10 VR porn sites that I currently follow. The rankings are based on my 5 star reviews of the VR porn videos each site released during October 2017. I also use these monthly recaps to adjust the overall scores and rankings for each VR porn site that I review.
It was a very close finish again this month with WankzVR edging out Naughty America for the top spot. WankzVR released 9 (5 B/G, 3 B/G/G & 1 B/G/G/G/G/G/G/G) videos with all of them placing above what I consider an average score of 3.0 stars. Naughty America also had all 9 of their B/G videos score above average while third place Czech VR had just 4 of their 17 (3 B/G, 2 B/G/G, 1 G/G & 11 solo) videos do so.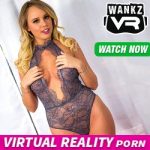 #1. WankzVR (Review)
With all 9 of their scenes (avg. score 3.9 stars) scoring above average, WankzVR continues to dominate with quality titles that are filled with hot young porn stars. I loved their spooky Halloween video Semen Demons that featured 7 wicked hot ladies and I just had to award it my Best VR Porn Video October 2017.
---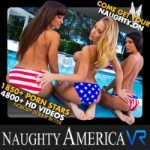 #2. Naughty America (Review)
Another month of very good porn for Naughty America with all 9 of their videos (3.8 stars) scoring above average. Their Halloween scene was fun and Fuck My Ass with Holly Hendrix was also quite nice, but overall Naughty America didn't show much diversity with all 9 videos being B/G scenes featuring similar types of action.
---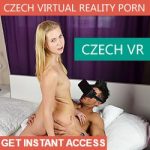 #3. Czech VR (Review)
Once again the leader with 17 total videos, Czech VR continues to excel with their VR quality and release rate. Their 11 solo (3.0 stars) scenes made up the majority of the content as Czech VR only released 6 B/G (3.3 stars) videos this month. I really enjoyed their threesome title Concubines Of The Pharaoh.
---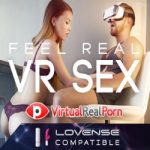 #4. Virtual Real Porn (Review)
With 1 solo (3.5 stars) and 8 B/G (5 B/G, 2 B/G/G & 1 B/B/G/G/G) (3.2 stars) videos, Virtual Real Porn continues to stay near the top with their steady release of quality titles. They did well to have 4 scenes score above average and they seem to be getting better at filming in positions other than their usual cowgirl setup.
---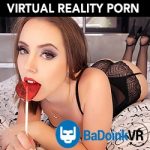 #5. BaDoinkVR (Review)
A nice month for BaDoinkVR with 3 of their 9 B/G (8 B/G & 1 G/G) (3.2 stars) videos scoring above average. It was good to see them release a rare female POV scene and I would love to see BaDoinkVR add some more diverse videos instead of the usual B/G titles they have been featuring for the past several months.
---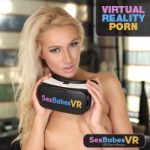 #6. SexBabesVR (Review)
Another decent month for SexBabesVR with 3 of their 5 B/G (3.3 stars) videos scoring above average. They released 2 more solo (2.8 stars) scenes that simulated sex without the presence of a male actor. Camera positioning is still a bit of an issue for SexBabesVR when filming in positions other than cowgirl.
---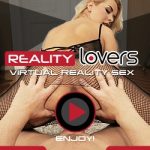 #7. Reality Lovers (Review)
It was an average month for Reality Lovers with only 1 of their 7 B/G (4 B/G, 1 B/G/G/G, 1 B/G/G & 1 G/G) (3.1 stars) videos scoring above average. Reality Lovers also released 1 solo scene (2.5 stars) that didn't do much for me, but I did enjoy their 2 Space Orgasm videos that featured their cool green screen tech.
---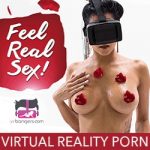 #8. VR Bangers (Review)
For VR Bangers it was a disappointing month with only 1 scene scoring above average and 2 below. Their 9 B/G (6 B/G, 1 B/G/G/G/G & 2 G/G) (2.9 stars) videos included a hot lesbian scene with Ayumi Anime & Jaye Summers in a sauna, but the other titles were uninspiring including their coed fivesome.
---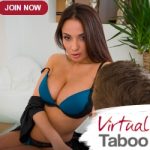 #9. Virtual Taboo (Review)
With 3 solo (2.7 stars) and 4 B/G (2.9 stars) videos, Virtual Taboo had a below average month. Their VR image quality seems to be getting better, but they still have issues with camera positioning. The porn quality is definitely there for Virtual Taboo, but they need to continue to improve the VR component.
---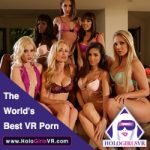 #10. HoloGirlsVR (Review)
It was a terrible month for HoloGirlsVR with only 3 B/G (2.3 stars) videos and 2 of those scored below average. The lower scores are due to issues with both VR and porn quality. It looks like HoloGirlsVR will fall even further down my Top 10 list if they don't turn things around very soon.
---