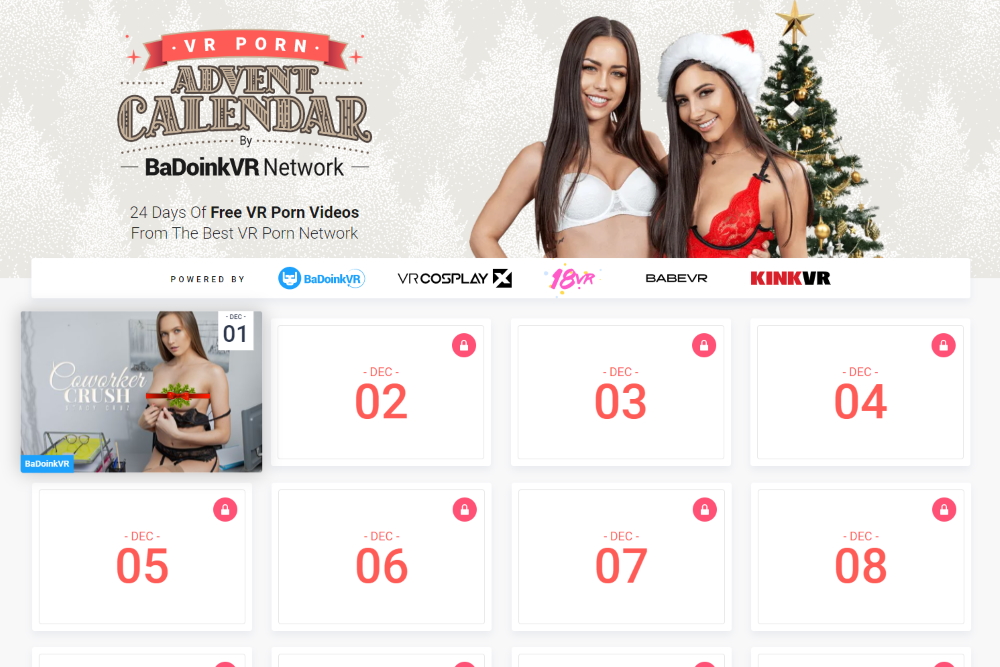 On the 24 days of Xmas, the BaDoinkVR network gave to me, the VR Porn Advent Calendar. Yes, the season of giving has begun and Badoink is continuing their tradition of gifting a free VR porn scene every day until Xmas eve. That's 24 days of free VR porn from the BaDoinkVR Network which includes BaDoinkVR, VRCosplayX, 18VR, BabeVR and KinkVR.
The promotion began on December 1 with the release of BaDoinkVR's video Coworker Crush starring Stacy Cruz. As your busty coworker, Stacy barely tries to hide the fact that she's been crushing on you since she started at the office. Every time you look over at her, those perfect big boobs are staring you right in the face. It's not until you manage to shift your eyes away from her tits that you realize she's been masturbating below the desk this whole time. It's time to take this office crush to the next level.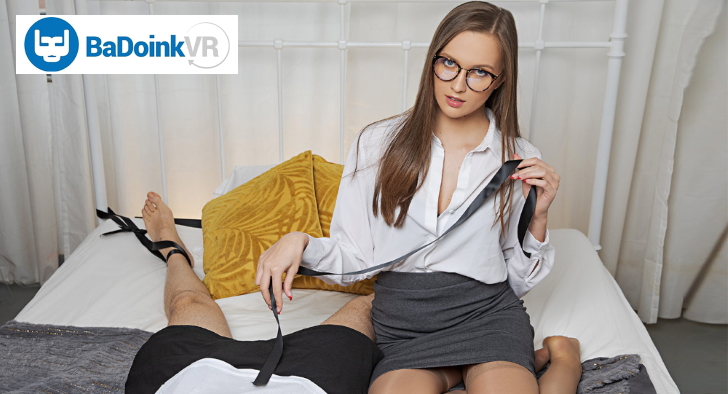 The daily free scenes are previously released titles and each one is only available for download for 24 hours. That means you will need to revisit the BaDoinkVR Advent Calendar each day to get access to a new free VR porn video. It's a small price to pay for what has become the best holiday promotion since Reality Lovers launched their own Advent Calendar promotion in 2017.