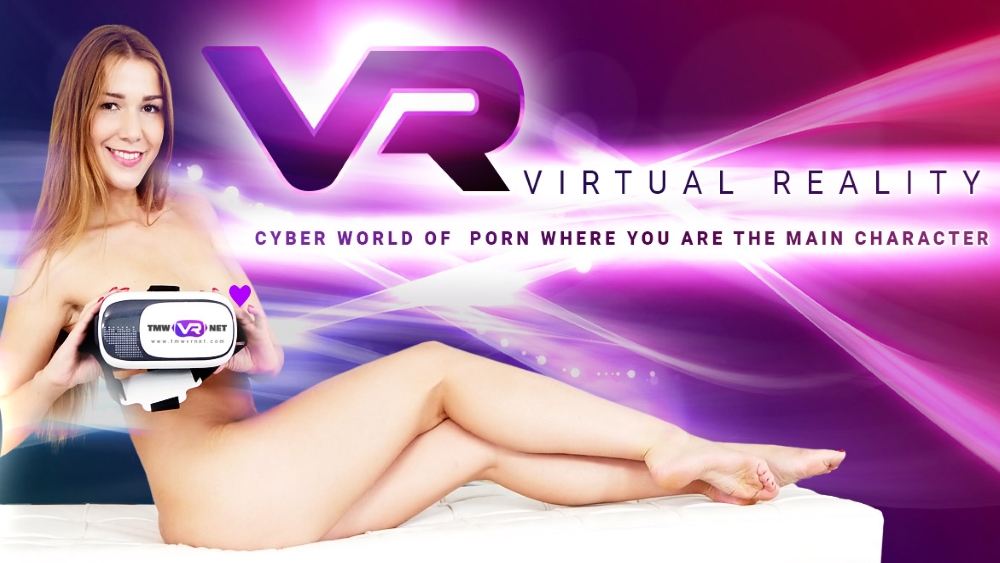 Updated March 2019 – TmwVRnet made their debut in mid-2016 and is part of the 40+ site Teen Mega World porn network. They feature hot young Eastern European ladies in both solo and B/G scenes. I list them as a niche site specializing in teen VR porn.
I viewed the videos from TmwVRnet on my Samsung S6 phone with a Gear VR headset and the Samsung VR app. Like most VR porn sites, the videos on TmwVRnet are rated as 60fps and feature binaural sound with a 180º FOV. The scores shown below are based on a comparison with videos from other VR porn sites.
1. Quality of VR (3.5 stars) – The good news is that TmwVRnet has fixed the scale issue and the image clarity has gotten better. The next step is to make improvements in their camera positioning. Plenty of work left to be done here.
2. Quality of Porn (3.5 stars) – The young ladies featured on TmwVRnet are very attractive and their fit bodies are exactly what you would expect from Eastern European girls their age. They also have plenty of talent and we get to see them perform in both solo and B/G scenes as is the norm on TmwVRnet. The set designs are nicely done and there are "themes" to each video, but no real storylines.

3. Quantity of VR Porn (3.0 stars) – Currently at around 260 titles and growing at 1 video every 4 days, TmwVRnet scores lower here because of their many solo scenes.
4. Variety of VR Porn (3.5 stars) – TmwVRnet follows a format which has the girls performing in both a solo and a B/G scene. There are a fair amount of threesomes, but a lack of ethnic diversity will likely keep their score low here for a while.
5. Website, Service, Extras (4.0 stars) – The TmwVRnet website design is quite good and includes image galleries along with an advanced search feature. The download speeds are also decent. Membership pricing is a bit high at US $29.95 for 1 month. It is important to note that a membership with TmwVRnet includes access to the Teen Mega World network which consists of over 40 sites and 4,000 porn videos. Payment options include credit card and bitcoin.