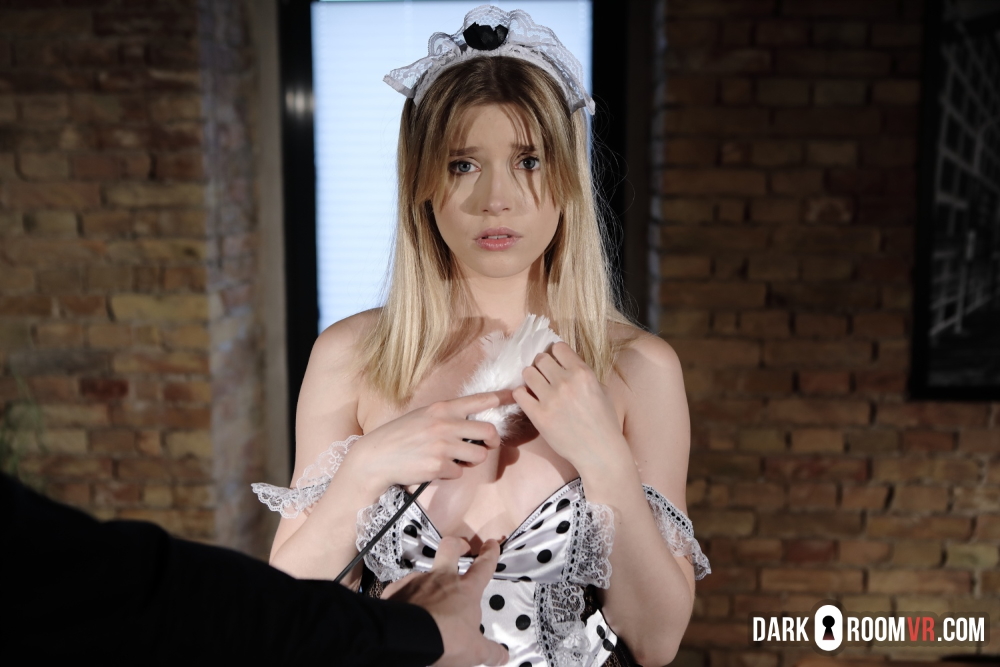 DarkRoomVR was launched in late 2020 by Virtual Taboo and features uniquely dark content that eschews fake smiles and false emotions. This VR porn niche site challenges cliches and aims to open the door into a hidden room full of your deepest and darkest dreams.
I viewed the 4K videos from DarkRoomVR on my Oculus Go headset with the Skybox VR app. The scores shown below are based on a comparison with videos from other VR porn sites.
1. Quality of VR (4.0 stars) – The colors and clarity on DarkRoomVR are very similar to their parent site Virtual Taboo. Their camera positioning needs improvement and the special lighting technique with shadows might be a turn-off for some.

2. Quality of Porn (4.0 stars) – DarkRoomVR produces uniquely dark content featuring attractive, fit European ladies. The models do a good job of playing their parts with an emphasis on producing raw emotions. The set designs and costumes are well done and fit with the theme of each scene.
3. Quantity of VR Porn (0.5 stars) – Currently with 31 titles and growing at 1 video per week, DarkRoomVR is steadily adding to their small library of VR porn. They have doubled their releases to 2 scenes per week during certain months.
4. Variety of VR Porn (3.0 stars) – DarkRoomVR has done a decent job with their variety of VR porn considering the number of videos they have released. There is MILF, teen, and threesome action. Hopefully, they will begin to feature girls from different ethnic backgrounds soon.
5. Website, Service, Extras (4.0 stars) – The DarkRoomVR website includes search and tag features. The download speeds are good and there are image galleries and model pages. Membership pricing is average at $19.99 for 1 month and payment can be made via PayPal or credit card with Epoch as the processor.