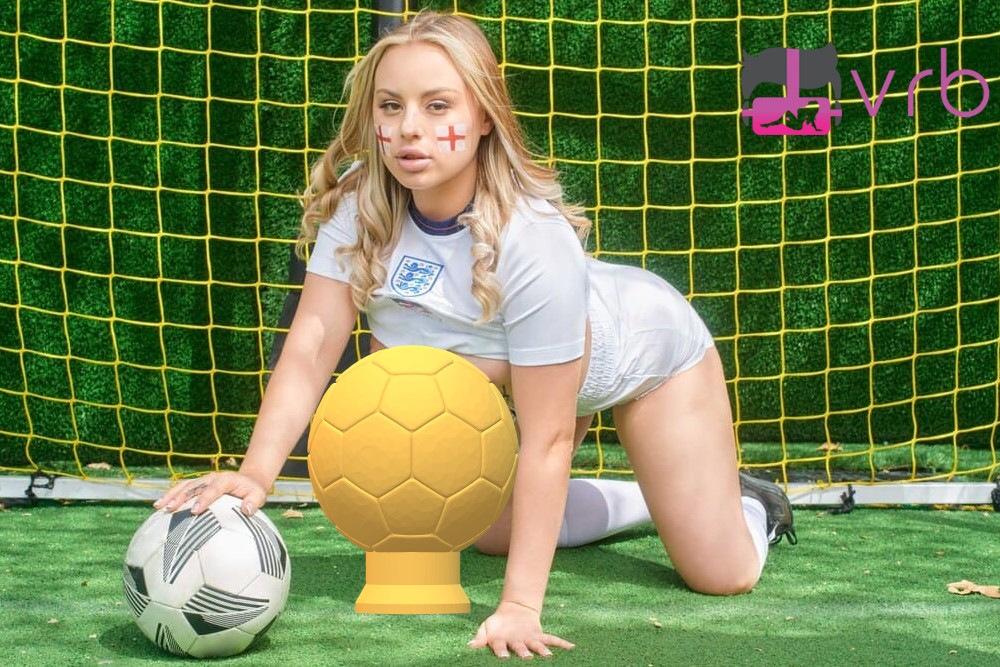 The 2022 World Cup of VR pornstars begins on December 5 with the first stage of the VRB World Cup 2022 from VR Bangers. Six sexy pornstars will be giving it their all this time around as they battle for the coveted VRB World Cup trophy.
Stage 1 will feature an oral skills competition with the 3 winners moving on to stage 2 where viewers will get to enjoy all that each girl has to offer. Then on December 16, VR Bangers will announce the winner and release a huge, combined VR porn scene.
The talented athletes competing in the VRB World Cup 2022 are a sizzling group of girls who represent the colors of their country proudly. It will be Avery Black representing Spain, Laney Grey representing Brazil, Eliza Ibarra representing France, Maddy May representing Mexico, Nicole Kitt representing Germany, and Anna Claire Clouds representing England. The world's sexiest referee, Chanel Camryn, will keep the action moving before joining in on the fun in the finale.
Which of the 6 incredibly hot VR porn performers will prove to have the most talented mouth in the world? Will your favorite country stand on the podium? In the VRB World Cup 2018, it was Emily Blacc from Russia who used her legendary skills and talent to overcome the challenges from 10 other beautiful actresses.
December 5th will be here soon so grab some popcorn and get ready to enjoy the competition as 6 lovely ladies do their best to impress you and earn your vote. Which girl performed the best? Your opinion will decide who moves on to the next round. Cast your vote and may the best girl win!