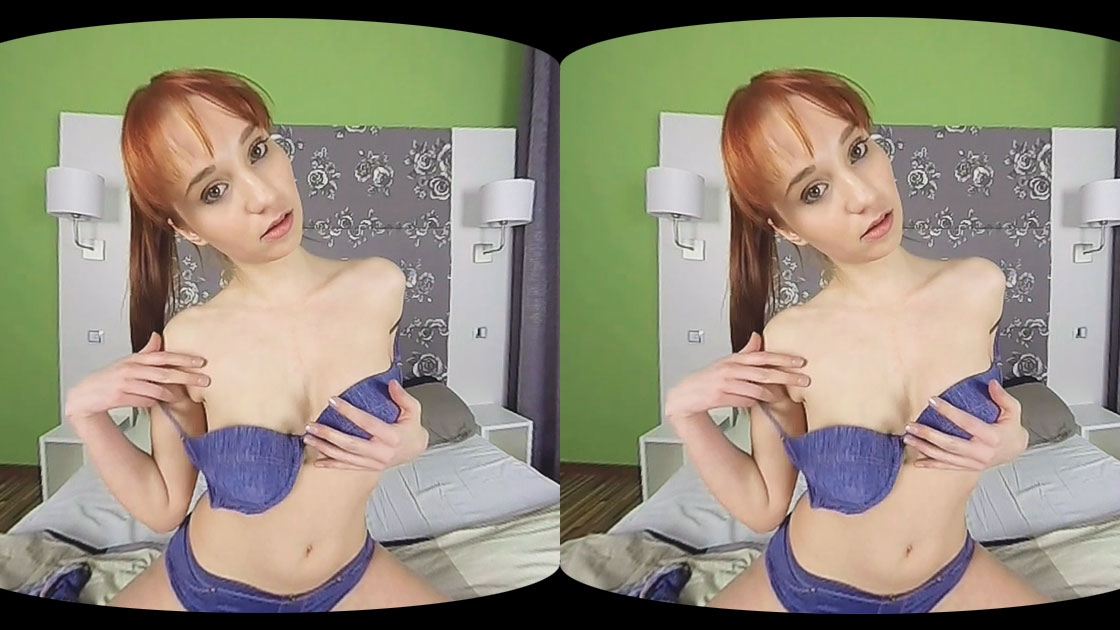 Updated July 2018 – Czech VR is part of the Mental Pass network which consists of 9 websites (3 VR sites) that serve up various forms of Czech porn. Their first VR title was released in November of 2015 and, when combined with their Czech VR Fetish and Czech VR Casting sites, they have produced more content than any other VR porn site.
I viewed the videos from Czech VR on my Samsung S6 phone with a Gear VR headset and the Samsung VR app. Like most VR porn sites, the videos on Czech VR are rated as 60fps and feature binaural sound with a 180º FOV. The scores shown below are based on a comparison with videos from other VR porn sites.
1. Quality of VR (5.0 stars) – Czech VR is known for being one of the first sites to produce porn videos that featured high quality VR with proper scaling. The colors, clarity and camera positioning are all excellent. Czech VR was also the first VR porn site to use a moving camera and they are often experimenting with, and successfully implementing, new filming techniques.

2. Quality of Porn (4.0 stars) – The porn on Czech VR had a bit of an amateur feeling to it in the early days as they originally used Czech ladies who often spoke very few words. Lately the porn quality has improved greatly thanks to more diverse casting and it seems the score here is destined to go higher.
3. Quantity of VR Porn (5.0 stars) – Currently at around 475 titles and growing at 3 videos per week, Czech VR leads the pack when it comes to their library of VR porn. Please note that a big portion of their of their older content is solo scenes.
4. Variety of VR Porn (4.5 stars) – Czech VR did well to provide more variety when they created their Czech VR Fetish and Czech VR Casting sites. Even with these new sites, they still lack some diversity when it comes to ethnicities.
5. Website, Service, Extras (4.0 stars) – The Czech VR website design has improved recently and the download speeds are good. Membership pricing is average at US $24.95 for 1 month and includes access to the other Mental Pass sites which is great if you are into amateur type porn with Czech girls. Payment options listed are PayPal, Ukash, Paysafecard and credit card with Epoch and CCBill as a payment processors.