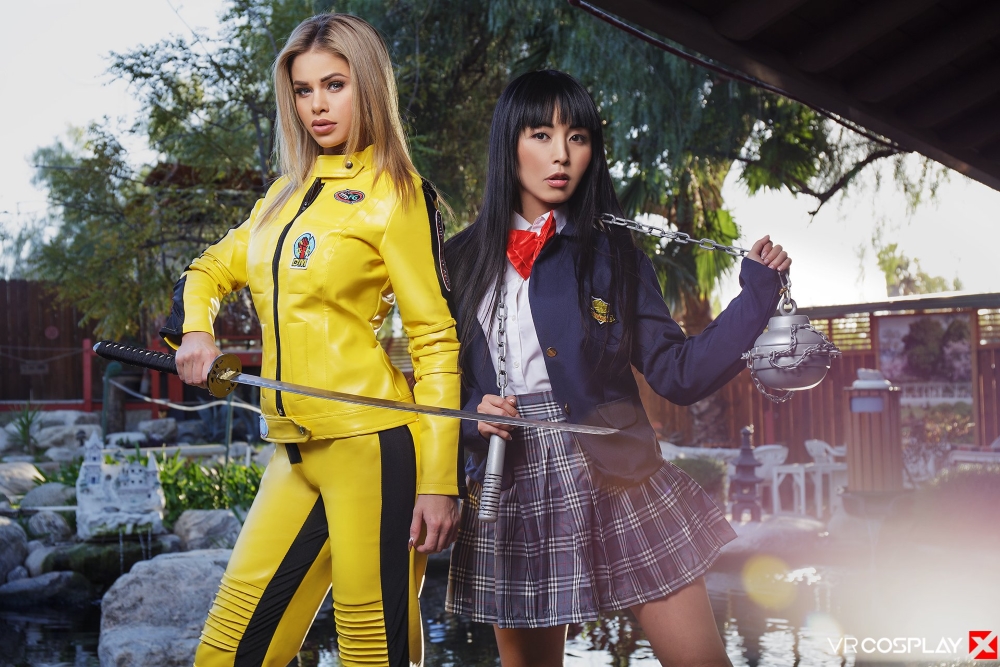 Updated March 2021 – VRCosplayX was launched in December of 2016 as a spin-off to the popular VR porn site BaDoinkVR. The content on VRCosplayX is aimed at gaming and cosplay fans and features talented porn stars role-playing as famous movie characters, superheroes, and video game hotties.
I viewed the 4K videos from VRCosplayX on my Oculus Go headset with the Skybox VR app. The scores shown below are based on a comparison with videos from other VR porn sites.
1. Quality of VR (4.5 stars) – Every aspect of VR (scale, colors, clarity, camera positioning, audio) on VRCosplayX is consistently good. There are different issues that pop up from time to time, but nothing major to report here. I really enjoy the special effects that are often included and wish that other sites could add this extra element into their videos.
2. Quality of Porn (4.5 stars) – The actresses on VRCosplayX are mostly attractive, fit porn stars. Many of the videos feature European girls, but there are also plenty of titles with American models. The sex scenes on VRCosplayX are more creative than what the typical VR porn site offers which helps the models show off all their talents. The set designs in each video are very well done and the unique storylines are always entertaining.

3. Quantity of VR Porn (2.5 stars) – Currently at 225 titles and growing at a rate of 1 video per week, VRCosplayX has a decent library for a niche site.
4. Variety of VR Porn (3.5 stars) – VRCosplayX has done fairly well in this category given their limited quantity of videos. They have several threesome scenes and also a good variety of models from different ethnic backgrounds.
5. Website, Service, Extras (4.0 stars) – The VRCosplayX website design is well done and the download speeds are adequate. There are search and tag options available to explore the content plus very nice profile pages for each model. Membership pricing is average at US $24.95 for 1 month and credit card payments are processed through a partner site.