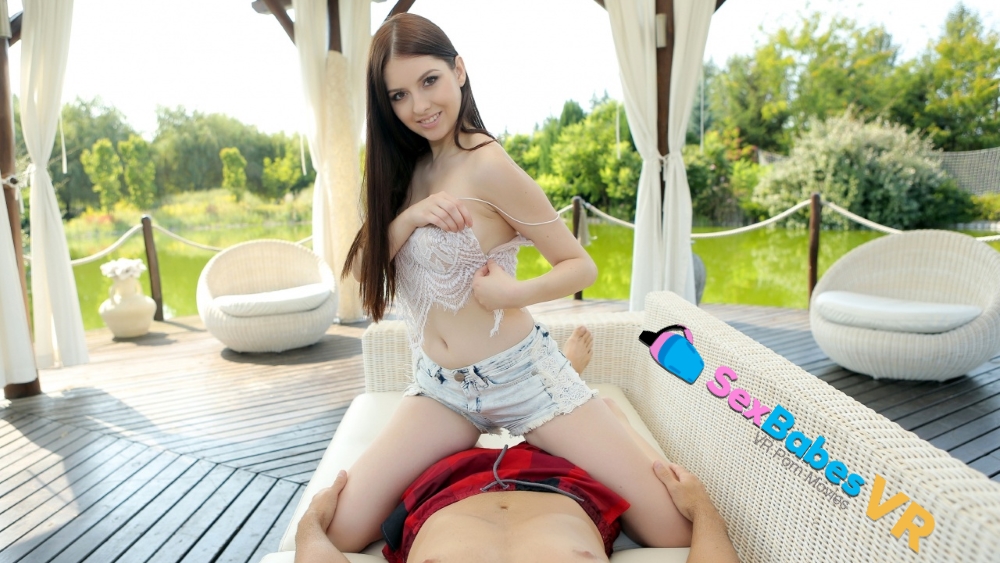 Updated March 2021 – SexBabesVR released their first video in September of 2016 and are currently adding about 1 new title every 5 days. Nearly all of the SexBabesVR videos feature sexy Eastern European ladies in B/G scenes.
I viewed the 4K videos from SexBabesVR on my Oculus Go headset with the Skybox VR app. The scores shown below are based on a comparison with videos from other VR porn sites.
1. Quality of VR (4.0 stars) – SexBabesVR has good colors, scale, and image clarity, but their camera positioning still needs improvement.
2. Quality of Porn (4.0 stars) – The sexy ladies featured on SexBabesVR are very attractive and their fit bodies are exactly what you would expect from Eastern European girls. They also have plenty of talent and perform in multiple positions. The set designs are nicely done and there are "themes" to each video, but not many developed storylines as there is usually not much dialogue.

3. Quantity of VR Porn (3.5 stars) – Currently approaching 370 titles and growing at 1 video every 5 days, SexBabesVR has a very long way to go to catch-up with the other sites that are ahead of them on my list.
4. Variety of VR Porn (3.0 stars) – SexBabesVR has not done very well with variety. There are only a few solo, G/G and B/G/G scenes. The lack of genres and ethnicities will likely keep their score low here for a while.
5. Website, Service, Extras (4.0 stars) – The SexBabesVR website design is very simple and includes image galleries, model pages and categories. The download speeds are very good as the file sizes are quite small. Membership pricing is average at US $24.95 for 1 month. Credit card payments are accepted with CCBill and Epoch as the processors with Bitcoin and PayPal now an option as well.