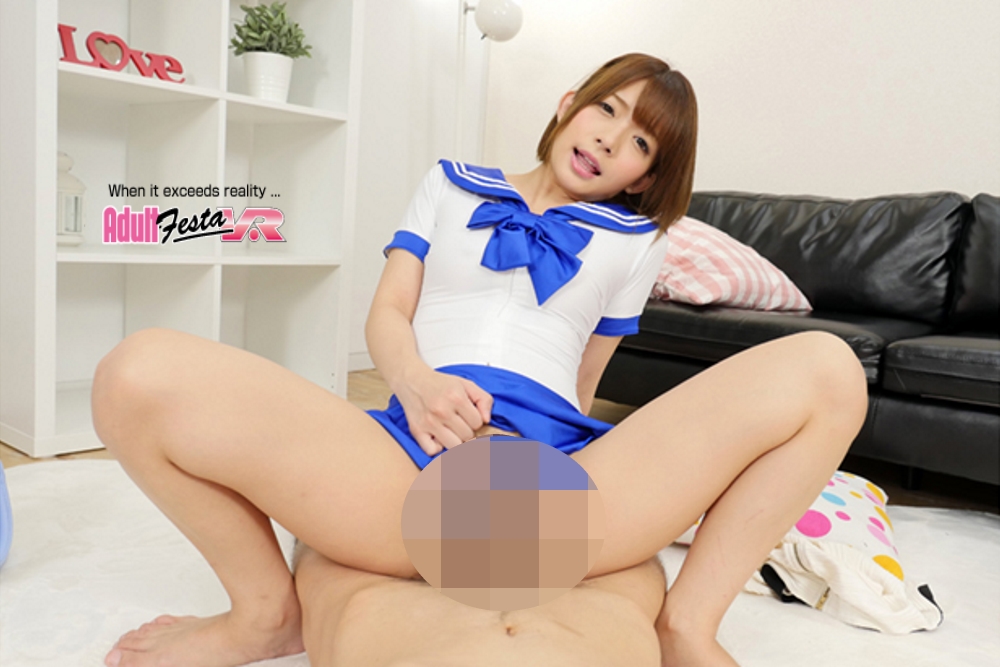 Updated March 2019 – Adult Festa, a leading distributor of adult Japanese content, expanded their product offerings to include VR when they opened Adult Festa VR in January of 2016. Adult Festa also provides camera equipment and post-processing services for many of the 50+ studios that currently sell VR content on their website. Nearly all of the scenes on Adult Festa VR feature +1D technology which allows users to sync compatible devices with the action in the videos.
I viewed the videos from Adult Festa VR on my Samsung S6 phone with a Gear VR headset and the Samsung VR app. Unlike most VR porn sites, the videos on Adult Festa VR are produced by several different studios. Newer scenes designated as "Takumi" videos are rated as 60fps and feature binaural sound with a 180º FOV. The scores shown below are based on a comparison with videos from other VR porn sites.
1. Quality of VR (3.5 stars) – The VR quality on Adult Festa VR is quite good in the more recent "Takumi" videos. They have a proper scale and decent clarity, but camera positioning could be better in some scenes. The quality here tends to vary depending on the studio.
2. Quality of Porn (3.5 stars) – The actresses on Adult Festa VR are mostly cute young Japanese girls that do a good job of engaging with the camera. The score here really depends on how much you enjoy the Japanese style of porn. Fans of JAV will definitely love it, but others will not. Like above, the quality here varies depending on the studio.

3. Quantity of VR Porn (5.0 stars) – Currently with over 3000 titles and adding new releases every day, Adult Festa VR is clearly the leader in this category.
4. Variety of VR Porn (4.5 stars) – The videos on Adult Festa VR are found in a variety of interesting categories including bondage, cosplay, cuckold, groper, maid and nurse. They have only featured Japanese girls to this point and that's not likely to change.
5. Website, Service, Extras (3.0 stars) – The new Adult Festa VR English website design looks nice, but it still has some work left to be done. The download speeds are decent and there are image galleries and even some video previews available. Videos are sold individually with $10 being an average price for a new release. Purchases are made using a point system and points can be bought via a credit card.