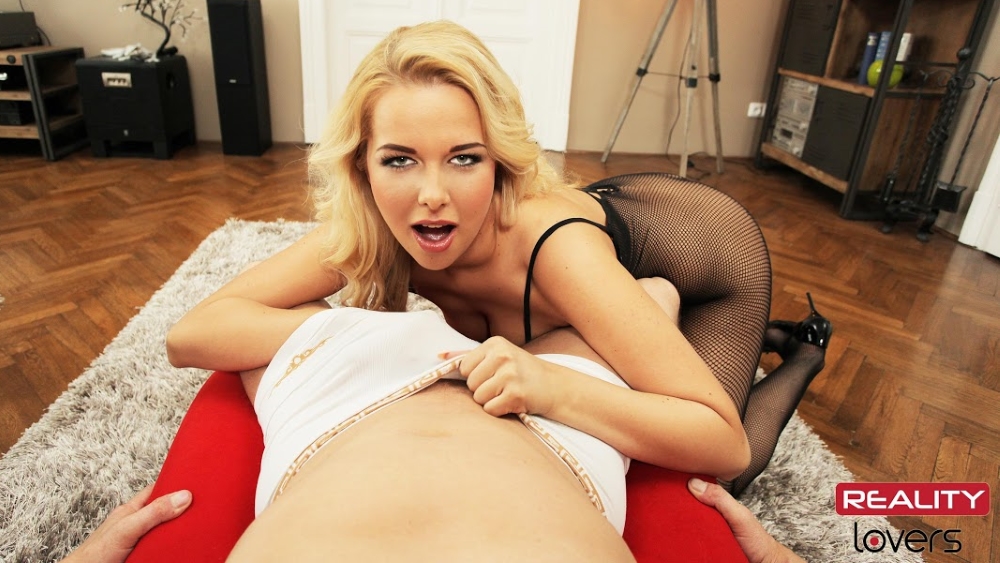 Updated March 2021 – Reality Lovers released their first VR title in March of 2016 and began releasing POV voyeur dual perspective videos in April of 2017. They also launched 2 separate VR porn niche sites with Mature Reality for Milf lovers and TS Virtual Lovers for fans of transgender porn. Mature Reality closed in late 2018 and all of the content was eventually released on Reality Lovers.
I viewed the 4K videos from Reality Lovers on my Oculus Go headset with the Skybox VR app. The scores shown below are based on a comparison with videos from other VR porn sites.
1. Quality of VR (4.0 stars) – The main problem on Reality Lovers used to be a big scale, but when that was fixed the issue became the clarity. They eventually solved that problem as well and their VR quality is actually fairly good now. Camera positioning still needs some fine-tuning. They did experiment with a green screen feature in some earlier scenes and the results were quite nice.

2. Quality of Porn (4.0 stars) – Just like with the VR quality, the porn on Reality Lovers has also been improving. The actresses are mostly attractive Eastern European ladies who possess plenty of talent. They do a good job of engaging with the camera, but they are sometimes a bit too quiet. The videos are tastefully done, the set designs are nice and the storylines have become much better.
3. Quantity of VR Porn (3.0 stars) – Currently at around 340 titles, Reality Lovers had maintained a consistent growth rate of 2 videos per week that fell to just 1 video per week in 2018. There were not many new releases for much of 2019 and recently they are putting out about 1 video every 10 days. The number of scenes increases to 530 if you include their dual perspective videos.
4. Variety of VR Porn (3.5 stars) – Reality Lovers had done well to post videos with a wide range of genres including some female POV scenes. They also featured girls from different ethnic backgrounds, but the recent releases have lacked variety.
5. Website, Service, Extras (3.5 stars) – The Reality Lovers website has a unique layout and includes a feature that breaks full videos into shorter segments. A search function is also available along with a tag filter option. The download speeds are decent and there are bio pages for the models. Membership pricing is US $29.99 for 1 month and purchases can be made via credit card with Epoch as the payment processor. The main issue here is that a subscription gets you streaming-only and downloading videos is an extra charge. They also offer a 1-month membership with streaming plus 100 downloads for $39.99.