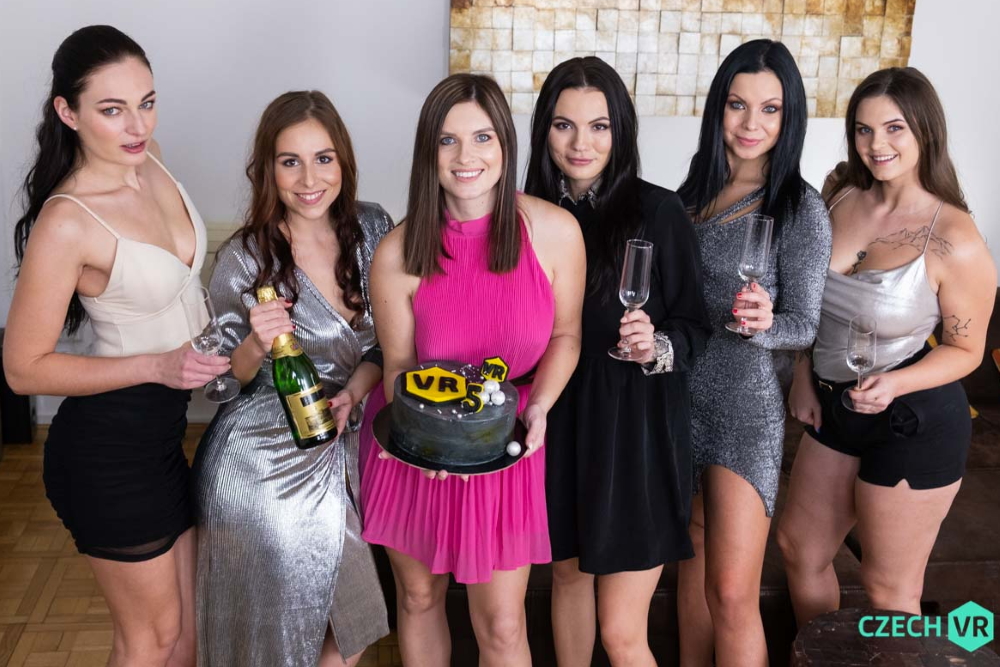 The first edition of my VR Porn Site Reviews 2021 is now complete and there are some changes to my Top 10 List. While Czech VR continues to lead the way as my top-rated VR porn site, VRCosplayX has now moved into first place on my Top VR Porn Niche Sites list.
This latest update marks 5 years since I first started my VR Porn Site Reviews. It's been very interesting to follow the development of the different sites over the years, especially this past year given the unique challenges posed by the pandemic. While many sites experienced a drop in their video release rate, the good news is that most sites improved their VR quality thanks to higher resolution imagery and better camera positioning.
Thanks in large part to their superior VR quality, Czech VR took over first place on my Top 10 list 2 years ago and they are still holding the #1 spot today. Many sites have started catching up with Czech VR when it comes to image quality, but the camera positioning and filming angles featured on Czech VR are still the best. And with a release rate of 3 videos per week, it's easy to see why they continue to be my top-rated site.

WankzVR and Naughty America held their positions behind Czech VR while BaDoinkVR, showing the biggest jump in VR quality, moved up into a fourth-place tie with VR Bangers and Virtual Real Porn. Rounding out the Top 10 are Virtual Taboo, SexBabesVR, TmwVRnet, and the fast-dropping Reality Lovers. An improving RealJam VR and VRHush finished just outside the Top 10 but should challenge for a spot on the list in the next edition of my VR Porn Site Reviews 2021.
Moving into first place on my Top VR Porn Niche Sites list is VRCosplayX. The popular cosplay site maintained a steady flow of weekly XXX parody releases featuring sets, props, and costumes modeled after popular movies, TV shows, video games, and pop culture. With the highest production values of any VR porn site, VRCosplayX delivers content that is always fun to watch and they are well-deserving of the top spot.

MilfVR finished in second place just behind VRCosplayX with 18VR coming in third. Adult Festa VR tied for fourth with Virtual Real Trans and they were followed by a 3-way tie between Kink VR, Virtual Real Gay, and VRB Trans. TS Virtual Lovers and VR Latina took the final 2 spots with Grooby VR falling out of the top 10. The newly launched site DarkRoomVR has impressed so far and could be grabbing a spot in the top 10 very soon.
It's been 5 years since I started these VR porn site reviews and I'm really looking forward to the next 5. After a lot of movement in the first few years, the top sites in my rankings have not changed their positions much recently. With so many sites making upgrades to their VR cameras, it will be interesting to see which sites have improved the most when the next edition of my VR Porn Site Reviews 2021 is posted later this year.