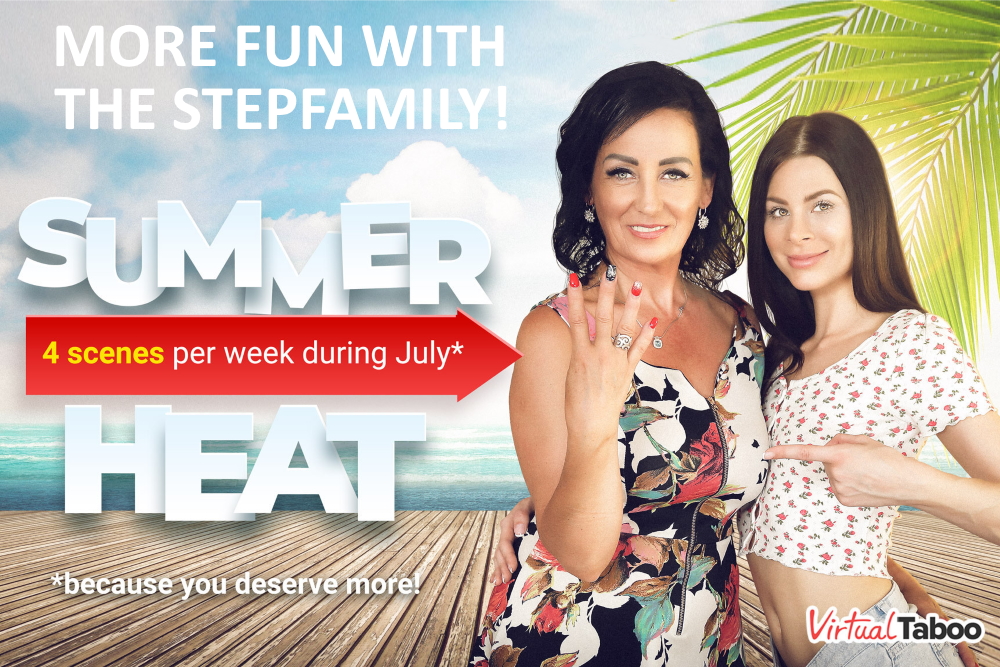 Virtual Taboo is turning up the heat this summer with the release of more stepfamily VR porn videos in July. The #7 site on my Top 10 List will be scorching the competition with a sizzling release rate of 4 scenes per week. Get ready for a summer of love with your sexy stepmother, naughty stepdaughter, and horny stepsister.
Stepfamily VR porn is the standard for B/G scenes on Virtual Taboo and they feature it in many of their solo and lesbian videos as well. Their lineup of talent is very diverse with a nice variety of younger and older pornstars thanks to their stepmother, stepdaughter, and stepsister storylines. All of their models have looked especially hot since April 2020 when Virtual Taboo became the first VR porn site to release content in 7K.
The first video released by Virtual Taboo during their Summer Heat promo is the solo scene Cute And Nude starring Freya Mayer. Freya is upset because she was supposed to go shopping with her mom but had to stay home due to poor grades. She is bored and horny so she decides to see how far she can push you with some naughty teasing. Let mommy enjoy shopping, Freya is going to spend some quality time making her stepdaddy happy.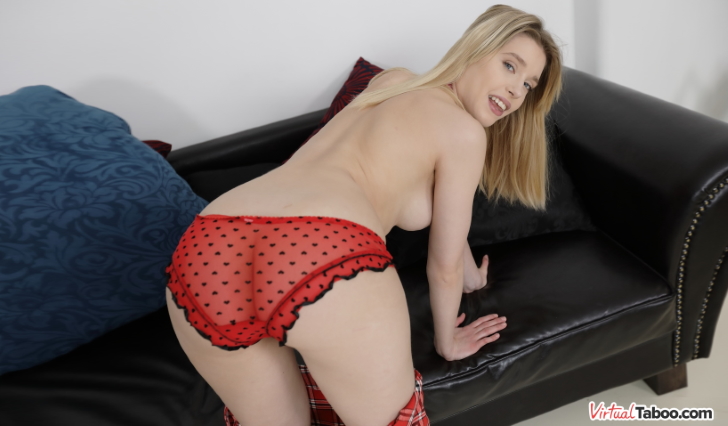 This is the sixth time over the past 8 months that the lovely Freya Mayer has been featured on Virtual Taboo. During that time she has starred in solo, B/G, threesome, foursome, and lesbian scenes. You can experience Freya as your stepsister in the Voodoo For Bimbo B/G video released just 2 weeks ago on Virtual Taboo.
It's great to see Virtual Taboo adding to their already high release rate by putting out an extra video each week during July. They ran the same promo last year with their Summer Heat campaign and have boosted weekly releases on their DarkRoomVR site multiple times as well. It's a nice reward for their subscribers and all fans of stepfamily VR porn.