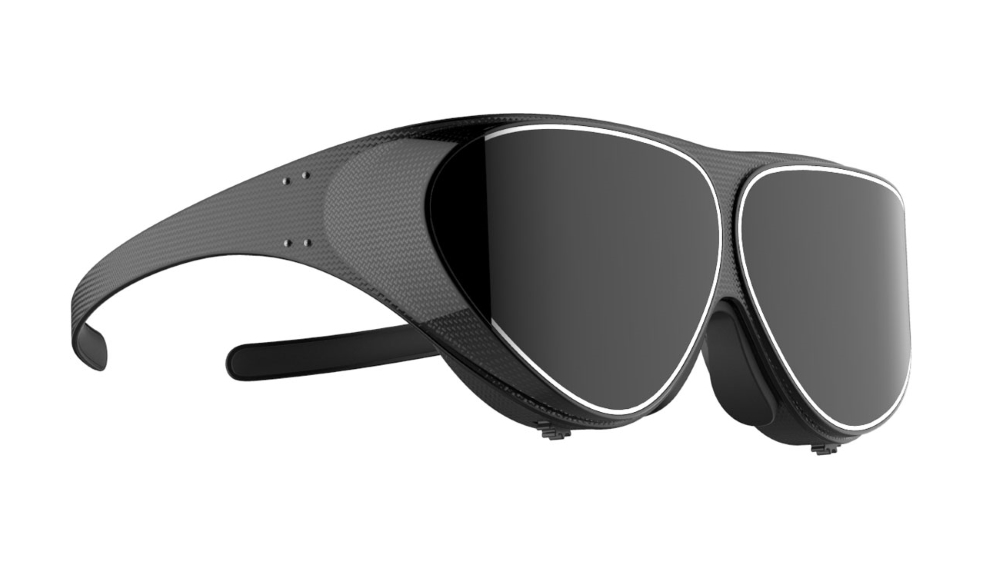 Chinese technology company Dlodlo unveiled their Dlodlo V1 VR glasses at a press event in NY this past week. The V1 looks very much like a large pair of sunglasses and weighs in at a mere 88 grams. And please take note of the term "glasses" being used instead of "headset" as Dlodlo is promoting the Dlodlo V1 as the first ever "glasses shaped" consumer VR product in the world.
I am tempted to call them "futuristic" VR glasses, but I don't think that really applies here since Dlodlo has targeted October 2017 as their launch window for the first (development edition) version. Whether or not they can meet that time frame remains to be seen and there are certainly plenty of doubters out there.
The only aspect of this unveiling that comes as a surprise to me is the timing. I didn't expect a product like this to be available in 2016 so I was a bit skeptical when I saw the news. But make no mistake, whether the V1 is legit or not, this was always going to be the next step in the evolution of VR headsets and I am very happy that it seems to have arrived sooner than expected.
The reviews from the unveiling have been mixed with a design flaw being the biggest complaint. Apparently the Dlodlo V1 VR glasses available at the show were a one-size-fits-all model that didn't quite fit all. Some attendees also mentioned performance issues and a lack of accessories. I plan to try out the glasses at the Dlodlo office in China later this month and hope to have a more positive review to offer at that time.

The V1 will be priced at $559 and contains 1200×1200-pixel screens for each eye, but does not have any onboard processing power. The V1 must be tethered to a PC or Dlodlo's own handheld device named the D1. The Dlodlo D1 runs a custom OS based on Android 5.0 and will include it's own app store.
Here are some more specs for the Dlodlo V1 VR Glasses:
88g Weight
16mm Thickness
Carbon Fiber Composite
105° FOV
2400×1200 Resolution
800+ PPI
90Hz Refresh Rate
2K+ Resolution
9-Axis Sensors
I won't be surprised if, before too long, a bigger player comes along and buys out Dlodlo. I just hope that it doesn't end up delaying the much anticipated and inevitable next phase of smaller and lighter VR headsets.