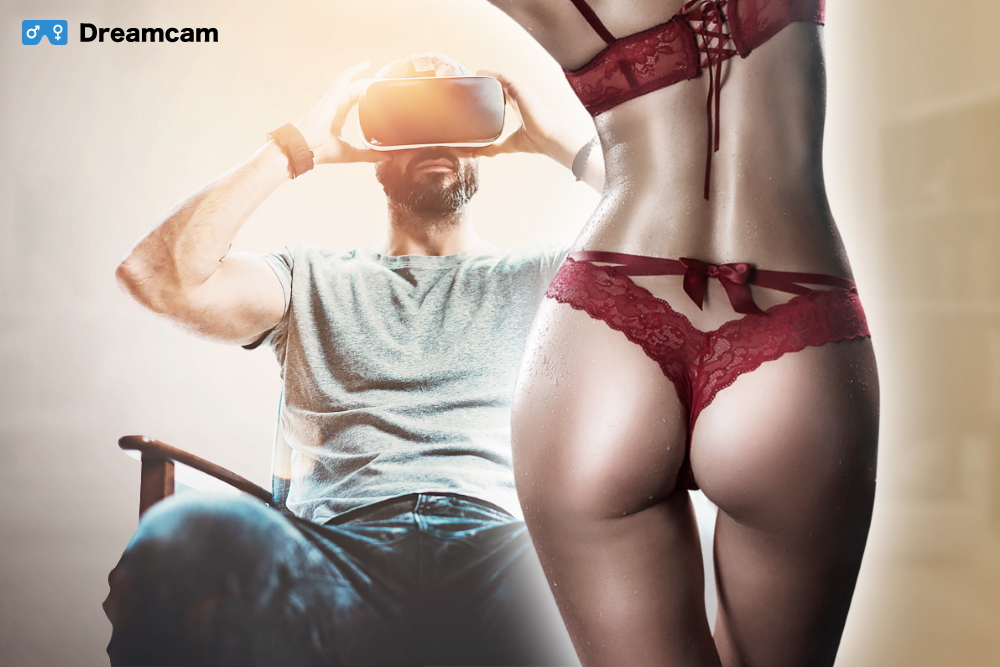 After years of unsuccessful attempts, a high-quality VR live streaming solution has finally been developed for the adult cam market. DreamCam, a technology company at the intersection of the VR and adult entertainment industries, has built a platform to livestream VR content at the highest standards of video quality and latency.
DreamCam is the first solution on the market to reliably provide livestreamed 4K level adult content at 60 frames per second. The platform's software allows users to stream low-latency video while enabling real-time voice communication. The software is complemented by cameras that DreamCam provides to adult cam studios. Both the hardware and software were developed by DreamCam.
The DreamCam platform acts as a connector between the live cam studios and the adult cam sites. The studios can broadcast with 2D cameras and DreamCam's VR cameras at the same time, giving users the option the watch the show in either format. The broadcast stream flows through DreamCam's platform before being passed along at a manageable bandwidth to the adult cam sites.

DreamCam launched their platform in February 2019 and the reception from viewers has been extremely positive. After successfully proving its technology on sites like Stripchat, DreamCam plans to expand with more partnerships in the months ahead. They also plan to offer multiple solutions to fit the needs of any adult site.
This is great news for all of the cam sites that have been waiting for a quality VR live streaming solution to hit the market. Although many of the cam sites like to describe themselves as tech companies, it seems that none of them have been willing to invest the time and money necessary to develop a high-quality VR live streaming solution. After years of downplaying the potential of VR cams, it will be nice to see them finally get on board.
If you haven't had a chance to try VR cams yet, I highly recommend you take a look at Stripchat. They have several models broadcasting in VR and, being a tip-based site, the cam shows are free to watch. It has always been entertaining to watch a model perform live in VR and now, thanks to DreamCam's tech, the experience is more immersive than ever.