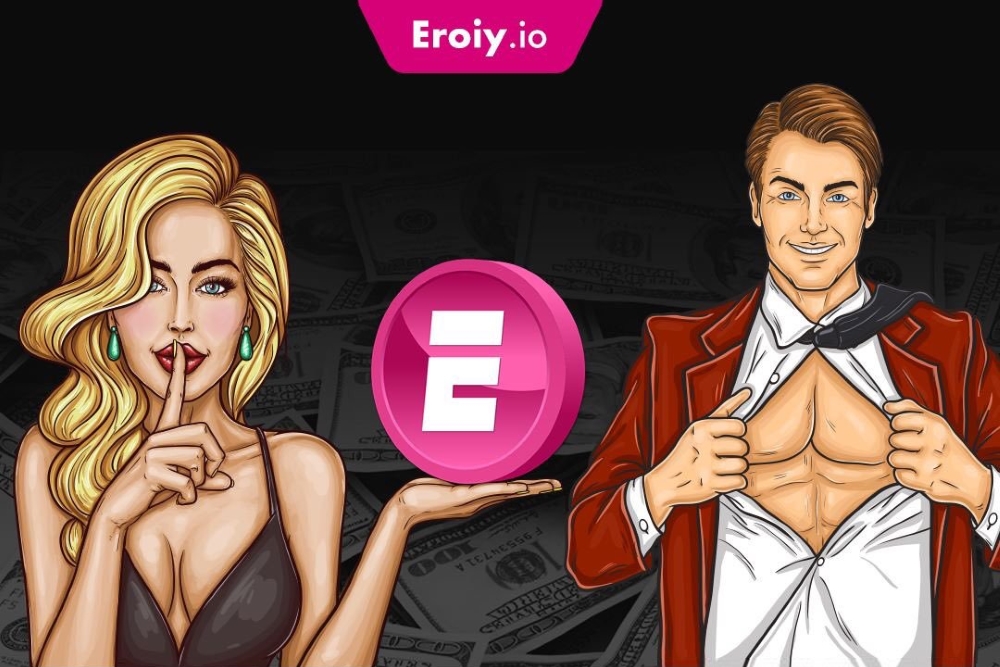 The blockchain-based cryptocurrency revolution is here and adult paysites are set to reap the rewards. In addition to the more well-known cryptocurrencies like Bitcoin and Litecoin, there are also several coins that have been designed specifically for transactions that involve the adult entertainment industry. Eroiy is one such cryptocurrency that is looking to carve out a niche in adult and they are off to a great start after making a big splash at the AVN and XBIZ shows this year.
The beauty of a blockchain cryptocurrency is that it allows for anonymous transactions which makes it a perfect incognito payment alternative for adult consumers. Blockchain technology and the use of cryptocurrencies also eliminates the need for a financial middleman which results in faster transactions that are more secure and less costly. With a cryptocurrency like Eroiy, consumers can feel more at ease about purchasing adult content and merchants can pad their bottom line by avoiding chargebacks and fraudulent activities that so often occur with other payment methods.
After a successful ICO phase, in which more than USD 15 million was raised, the Eroiy team is now preparing their cryptocurrency for implementation on several adult sites. Collaboration agreements with many of the adult industry's leading marketing, media and trade fair companies have also been secured. An Eroiy app launch is planned for midyear and promises to enhance both the security and usability of the entire system.
It seems that the timing couldn't be better as Eroiy is entering the market at a point when paying for adult content appears to be on the upswing again thanks to VR porn. And the demand for digital monetary solutions will undoubtedly grow exponentially once new gaming experiences like the one being developed by CamasutraVR come online. Eroiy is well placed to capitalize on this revolutionary technology that promises to be a game changer for the approximately USD 100 billion adult market worldwide. For additional information and token acquisition, please visit the Eroiy website.