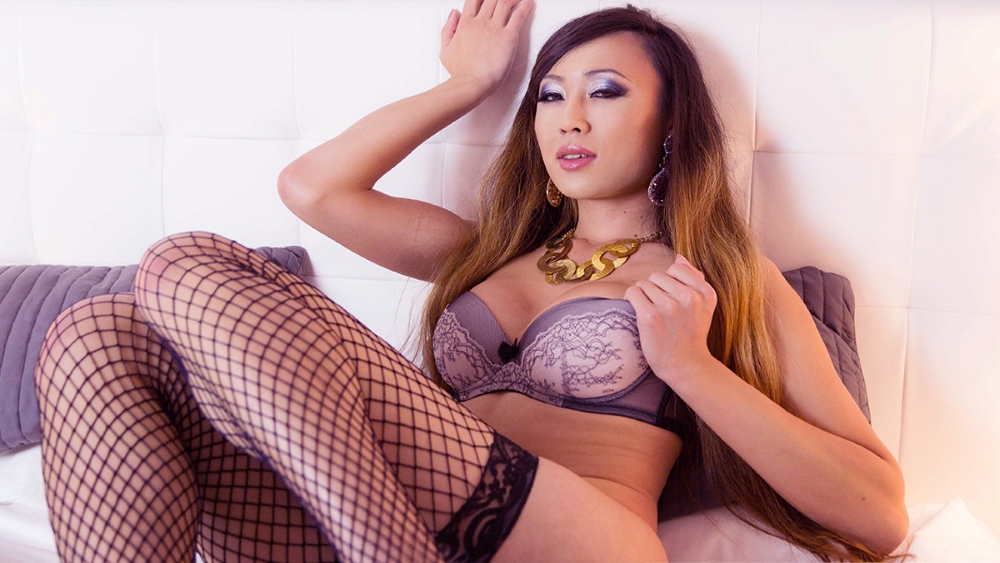 I am a little bit perplexed by the lack of gay & transgender VR porn currently available. There is certainly plenty of LGBT content out there when it comes to lesbian and bisexual female VR scenes, but still very few gay, bisexual male and transgender VR videos. At this point VirtualRealPorn has pretty much cornered the market with their VirtualRealGay and VirtualRealTrans sites.
Perhaps the demand for these particular genres is just not there yet, but it seems to me that there must be an incredible amount of men who would love to immerse themselves in both gay and transgender VR porn. And isn't VR the perfect way for inexperienced, curious men to explore their fantasies? It really seems like a match made in heaven.
When it comes to available content VirtualRealGay currently leads the way with 24 videos while VirtualRealTrans has 20 titles. There is also a handful of scenes listed on the VR fetish site KinkVR, whose parent site Kink.com is well-known for producing LGBT content. I also heard from HoloGirlsVR that they have plans to launch their own gay and transgender VR porn sites at some point in the future.

I do realize that we are still in the early stages of the VR porn revolution so I am sure it will only be a matter of time before all genres of porn will be well-represented in the market. Until then, I will be busy checking out what VirtualRealGay and VirtualRealTrans have to offer.