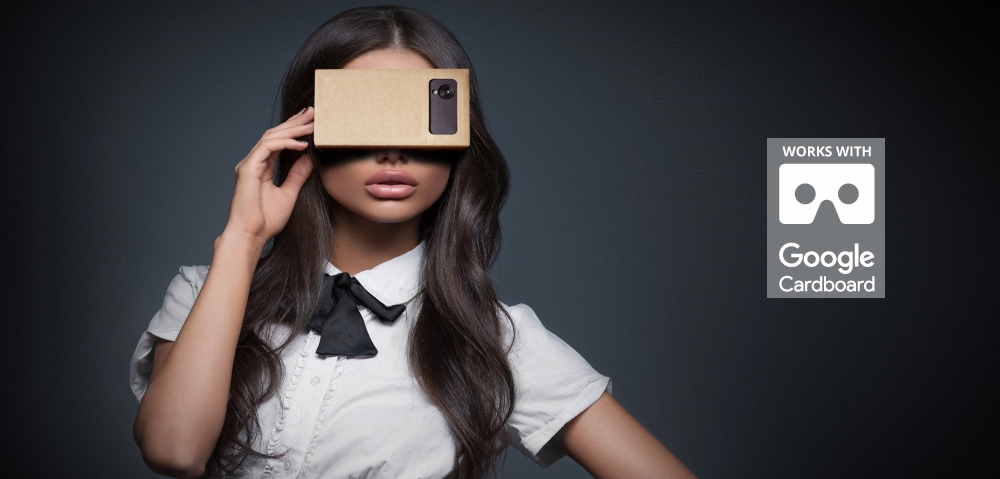 Google Cardboard is a virtual reality platform that combines hi-tech mobile phones with inexpensive VR headsets. It is intended as a low-cost system to encourage interest and development in VR and VR applications. The headset specifications were designed by Google, but there is no official manufacturer or vendor for the device. Instead, Google made the list of parts, schematics, and assembly instructions freely available on their website.
First introduced at the Google I/O 2014 developers conference for Android devices, Google Cardboard headsets are built out of simple, low-cost components. A Version 2 Cardboard headset was unveiled at Google I/O 2015. It supports larger phones with screens up to 6 inches and has a new button that should work with any phone. Like the first Cardboard, it's still about making VR accessible for everyone.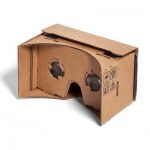 As the market has developed, several manufacturers have created their own version of the Google Cardboard viewer using cardboard or lightweight plastic. The variance in quality and price can be substantial. If you're looking to purchase a headset, I would recommend that you spend a few extra dollars for a decent model that won't fall apart after a few uses. Plus the VR experience you get using a cheap viewer is often not very good and can lead to eyestrain and headaches.
From the Google website: Google Cardboard brings immersive experiences to everyone in a simple and affordable way. Whether you fold your own or buy a Works with Google Cardboard certified viewer, you're just one step away from experiencing virtual reality on your smartphone.