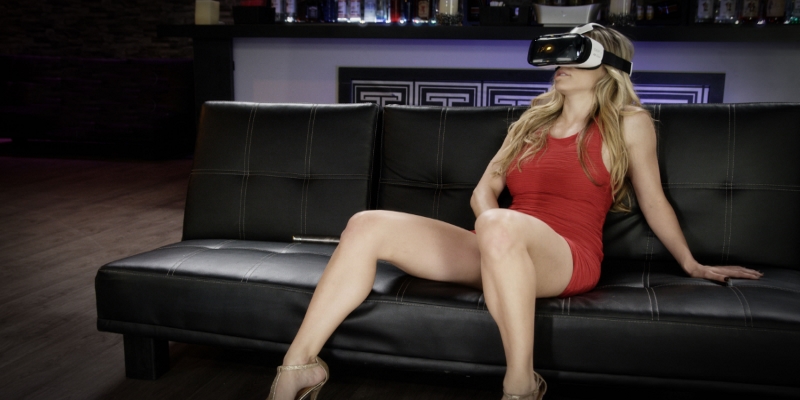 January 2016 Update: The consumer version of Gear VR was released in November of 2015 and has received many positive reviews. Samsung also demonstrated a new handheld motion controller codenamed "Rink" at CES 2016 in Las Vegas.
The Samsung Gear VR is a mobile (no cables required) VR headset developed by Samsung in collaboration with Oculus VR. A compatible Samsung Galaxy device (Galaxy Note 5 or Galaxy S6/S6 Edge), sold separately, acts as the headset's display and processing, while the Samsung Gear VR unit itself contains the lenses as well as a custom inertial measurement unit for rotational tracking which connects to the smartphone via micro-USB. The Gear VR headset also includes a touchpad and back button on the side, as well as a proximity sensor to detect when the headset is on.
The first innovator version of Gear VR was released in December 2014 and is only compatible with the Galaxy Note 4. A second innovator version was released in March 2015 for the Galaxy S6 and S6 Edge. In November 2015, Samsung will release the consumer version of Gear VR for $99. It will be compatible with the Samsung Galaxy S6, S6 Edge, S6 Edge+, and Note 5.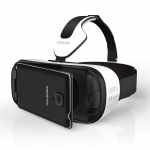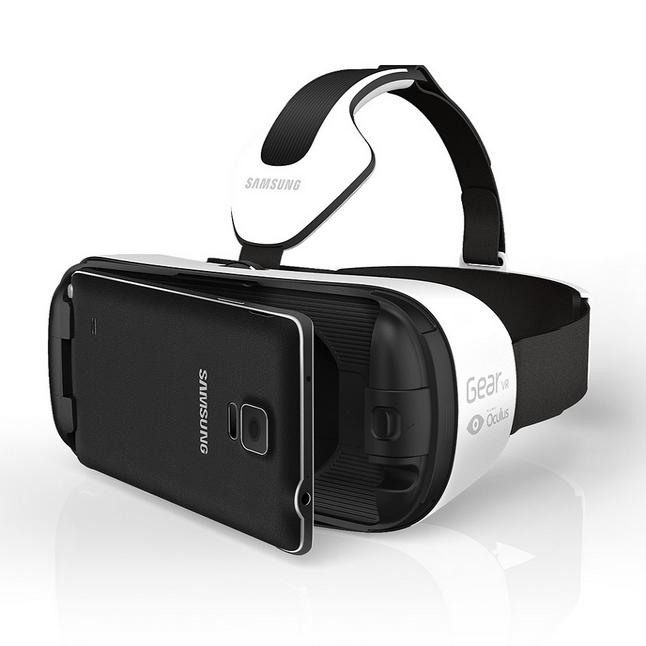 The new Gear VR consumer version will include a tactile directional pad on the trackpad near the temple of the headset so users can tell where their finger is touching it. And the ergonomic design will incorporate soft and flexible cushioning for ultimate comfort.
From the Oculus website: The Samsung Gear VR powered by Oculus turns your Samsung Galaxy Note 5, S6, or S6 edge smartphone (sold separately) into a portable next-generation virtual reality system. Your smartphone is a state-of-the-art computer and display, which makes it perfect for powering a virtual reality headset that can travel with you anywhere. We developed Gear VR in collaboration with Samsung, unlocking the hidden power of your phone. It's as easy to use as it is captivating. Just take your Galaxy Note 5, S6, or S6 edge, slide it in the Gear VR headset, and you're in.