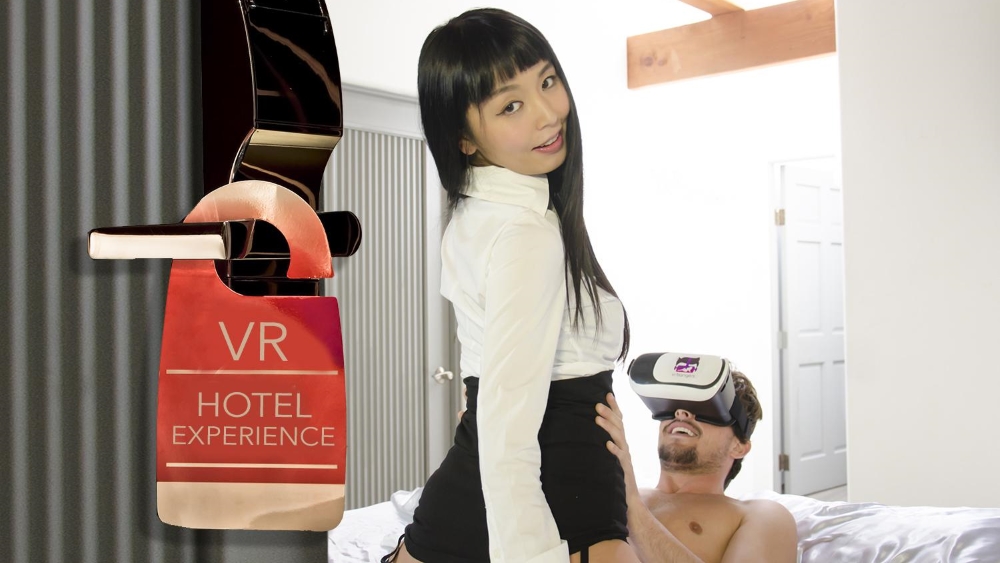 The VR Bangers Hotel Experience pairs VR Bangers with headset maker AuraVisor to offer VR headsets preloaded with virtual reality porn in Las Vegas hotel rooms. VR Bangers is hopeful that a successful trial run in Las Vegas will be followed by a larger scale roll-out and they are now accepting offers from hotels around the world.
The VR Bangers Hotel Experience will be priced at $19.99 and can be purchased via a credit card. After taking delivery of the AuraVisor headset, the user can select a male or female character who will then virtually knock on the door and enter the users hotel room which has been replicated in the VR headset. The VR Bangers content will be in 3D and will be fixed POV from the bed or bathroom jacuzzi.
The AuraVisor is a virtual reality head mounted computer (HMC) that works without a computer or smartphone. Free from the clutter of wires and the hassle of interchanging a smart phone. AuraVisor has an on-board Android based computer that allows the user to experience the immersion of virtual reality without breaking the budget. The device features head-tracking, a 100° FOV and a 5" thin-film-transistor (TFT) screen that offers 1080p high-definition video.

This is a very interesting way to monetize content and I am sure we will be seeing more of this in the future. I also hope that this means VR Bangers will be offering more 3D porn videos to their website subscribers.