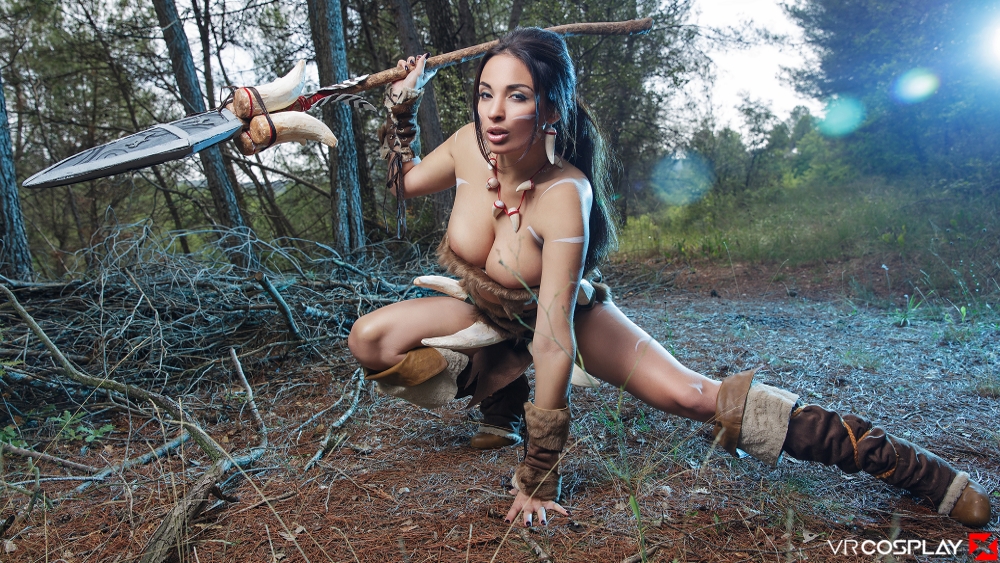 It seems that 2017 will be a big year for specialized VR porn as we have already seen the opening of several new VR porn niche sites. Many of the big studios are expanding their offerings with content that appeals to a specific audience in hopes that they can attract new subscribers who are interested in a particular porn genre.
Naughty America added to their list of VR porn niche sites with the recent launch of Big Tits In VR. Lovers of huge boobs can now experience Big Tits In VR porn videos with the hottest and sexiest pornstars. Previous Naughty America niche sites include their sexy teenager compilation Real Teens VR and the popular Randy's Roadstop series shot in the deep desert of the West.

VirtualRealPorn has also added a third VR porn niche site with the opening of VirtualRealPassion. They are calling Passion the world's first VR porn site for women with every POV video being shot from a female's perspective. Branding their product as the world's first is something VirtualRealPorn was also able to do with their original niche sites, VirtualRealGay and VirtualRealTrans.
BaDoinkVR threw their hat into the VR porn niche sites ring with the debut of VRCosplayX, the world's only virtual reality cosplay site. You can now enter the world of VR cosplay porn and face off against legendary damsels from best-selling games, comics and films. They're hot, horny and dressed to kill.

HoloGirlsVR recently began a working relationship with two adult niche sites that are branching into the VR segment. Kink VR was launched in 2015 and is one of many BDSM and fetish websites under the Kink.com brand. Kink VR has been in beta mode for quite some time so hopefully this new partnership with HoloGirlsVR will get things rolling again. Hardcore punk rock emo porn site, Burning Angel, is also working with HoloGirlsVR on the development of Burning Angel VR. The new BA VR site will feature tattooed pornstars in various XXX parodies.
Reality Lovers has announced plans to open 2 new VR porn niche sites in the coming months. One will be a mature/MILF site and the other a transgender site.

It's good to see that VR porn has reached a point where the studios can now spend a decent amount of their time producing specialized porn. Apparently the audience for their product has grown large enough and diverse enough to warrant the launching of these new VR porn niche sites. And with the availability of quality content across several different genres, the popularity of VR porn will only continue to explode.