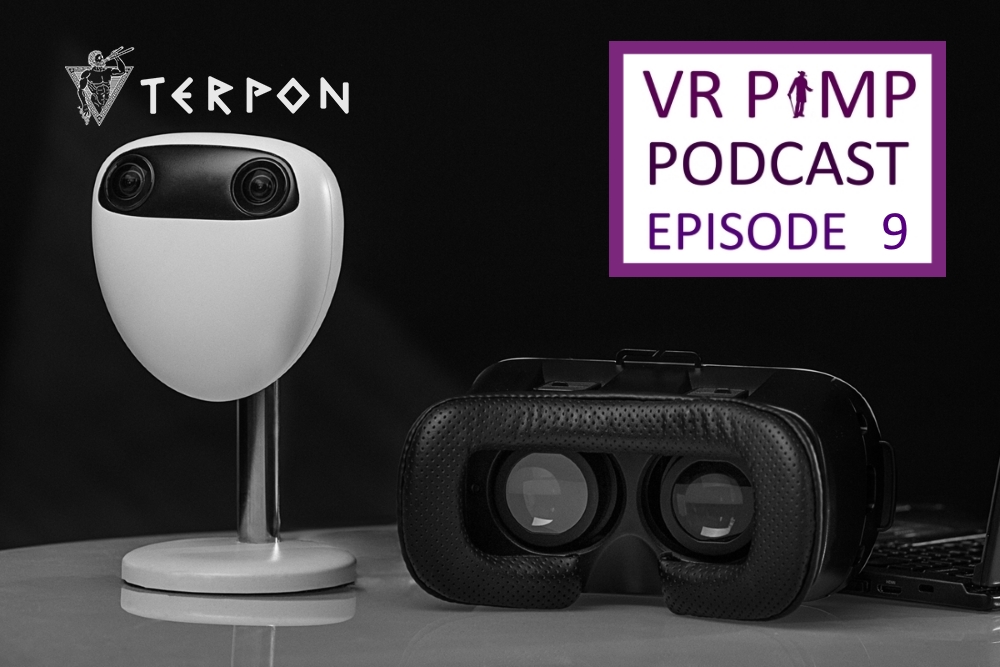 Terpon CEO Jean-Claude Artonne provides an in-depth look into the emerging VR cam industry for this episode of the VR Pimp Podcast. Jean-Claude does an excellent job of describing, in detail, what has been taking place in the VR cam industry and how the new Terpon cameras are going to help shape the future of adult entertainment.
Terpon is building and maintaining strategic partnerships with many leading brands of modern adult entertainment and working diligently each day to provide the best user experience for fans by listening carefully to their clients and helping virtual reality tech to evolve in ways that are customer focused, consumer driven and practical for real clients seeking to earn real money from virtual reality revenue streams.
The entire Terpon team is devoted to providing their clients with the best virtual reality cameras and hardware by continually evolving every aspect of their devices to integrate new technological improvements as quickly as they become possible. Their goal is to partner with leading webcam models, streaming content studios and webcam websites to become the premier provider of VR cameras throughout the adult industry.
Podcast: Play in new window | Download
Subscribe: Apple Podcasts | Google Podcasts | Stitcher | RSS