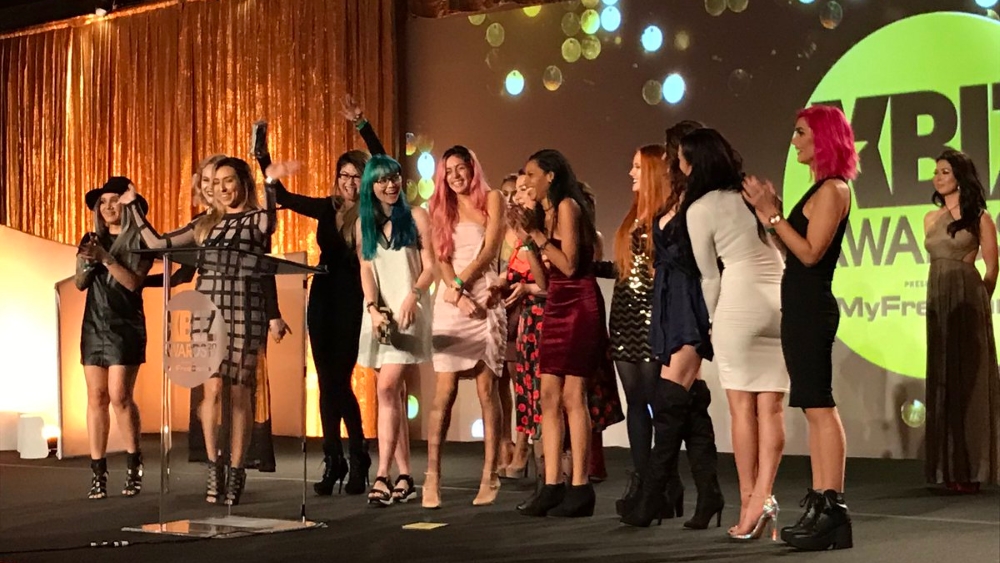 XBIZ 2017 was held in Los Angeles this week and there was plenty of discussion around the impact that VR technology is having on the adult entertainment industry. One seminar in particular, Adult Virtual Reality: State of the Market, took an exclusive look at VR and featured many of the major players currently producing adult content. There was also a seminar hosted by Terpon to discuss their new 3D VR high-resolution camera.
The main message from the representatives forming the State of the Market panel was that they are still in the early stages of development and are continually trying to improve their product. They all feel that VR presents them with some unique challenges, but also provides them an opportunity to connect with their customers in a new and exciting way. The demand for their content continues to grow and they are working hard to find creative solutions to all of the issues that they face on both the hardware and software side.
The Terpon Presents Next-Gen Camming seminar revealed the first 3D VR high-resolution webcam that is accessible to independent cam models. The cameras are plug-and-play, easy to connect via USB and can record 3D VR videos in addition to the live stream function. Terpon will offer their webcam on a monthly rental basis and are currently giving away 1000 cameras under their Terpon Ambassador program.

The availability of a high quality cam is great news for adult cam sites. During the XBIZ 2017 seminar Live Cams: The Future of Interactivity, several of the big name cam sites expressed a reluctance to implement a VR cam option at this time. Terpon is set to announce their list of partners at the end of January so perhaps we will see a number of these top cam sites jump on board the VR train in the very near future. It will be interesting to see how quickly they can catch up with VR cam innovators AliceX and Cam4VR.
The 2017 XBIZ Awards show saw a couple of my top rated VR porn sites walk away with a trophy. Adult Site of the Year – Virtual Reality was awarded to NaughtyAmerica while Best Sex Scene – Virtual Reality went to WankzVR for their video On Set With Riley Reid. Congratulations to all of the 2017 XBIZ winners.