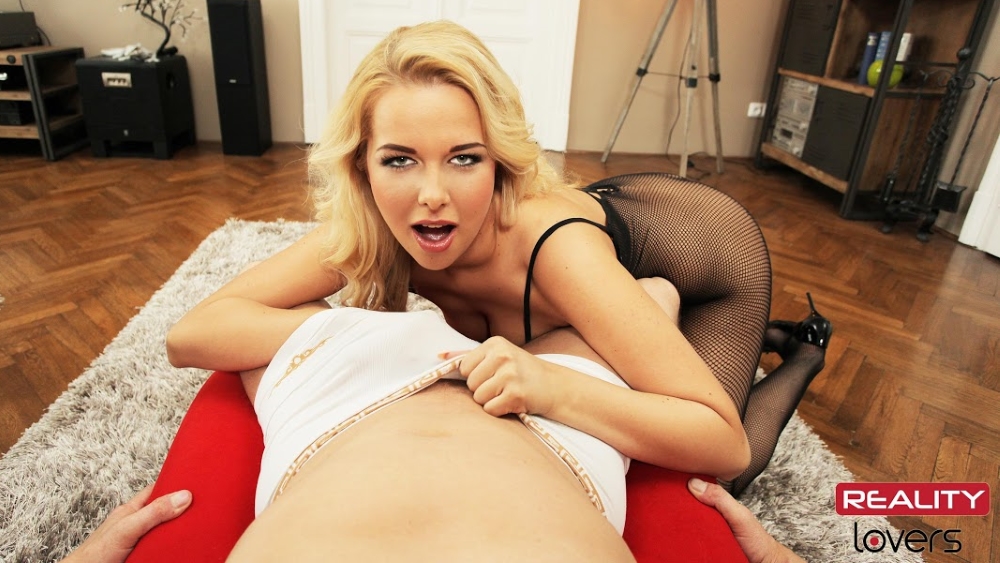 Reality Lovers released their first VR title in March of 2016 and they presently have around 50 videos with 1 new title being added each week. The quality of their content improved significantly over the second half of 2016.
I viewed the videos from Reality Lovers on my Samsung S6 phone with a Gear VR headset and the Samsung VR app. Like most VR porn sites, the videos on Reality Lovers are rated as 60fps and feature binaural sound with a 180º FOV. The scores shown below are based on a comparison with videos from other VR porn sites.
1. Quality of VR (4.0 stars) – The main problem on Reality Lovers used to be a big scale, but when that was fixed the issue became the clarity. They eventually solved that problem as well and so now the VR quality is actually pretty good.

2. Quality of Porn (4.0 stars) – Just like with the VR quality, the porn on Reality Lovers has also been improving. The actresses are mostly attractive Eastern European ladies who possess plenty of talent. They do a good job of engaging with the camera, but they are sometimes a bit too quiet. Most of the videos take place inside a tastefully decorated house and the set designs are nicely done. I suppose you could say that there are "themes" to each video, but there are no real storylines.
3. Quantity of VR Porn (3.5 stars) – Currently at around 50 titles, Reality Lovers has maintained a consistent growth rate of 1 video per week. The good news is that they will be doubling their output starting in 2017.
4. Variety of VR Porn (4.0 stars) – Reality Lovers lacks the quantity to provide much variety, but they have done well to post solo, female POV, threesome, lesbian and voyeur videos already. They have also been featuring girls from different ethnic backgrounds lately.
5. Website, Service, Extras (4.0 stars) – The Reality Lovers website design looks nice, is easy to navigate and does have a tag filter option. The download speeds are decent and there are image galleries and video previews for each title. Membership pricing is about average at US $19.99 for 1 month and purchases can be made via PayPal or credit card with Epoch as the payment processor.