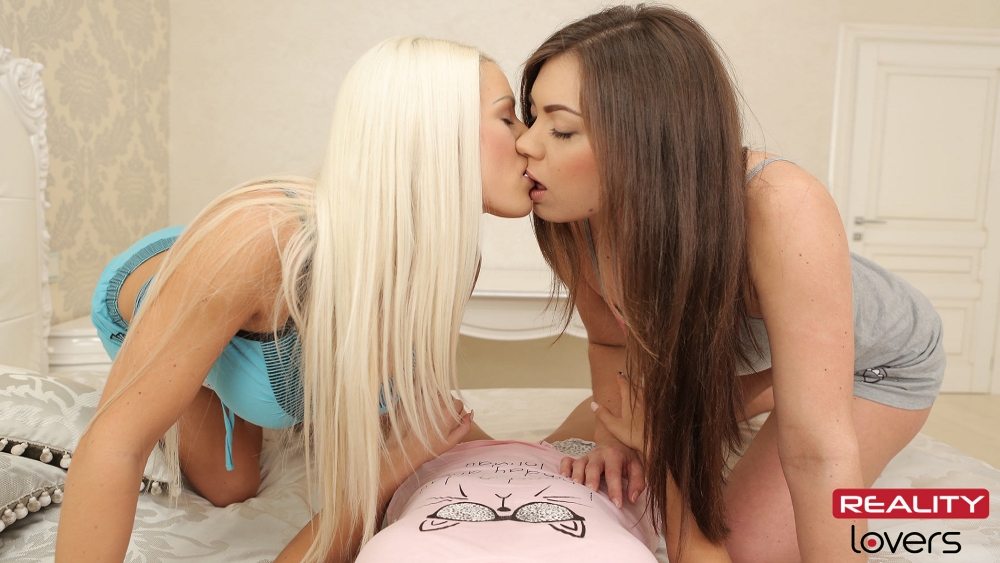 The March 16th release of The Sleepover – Part 1 marked the first Reality Lovers video to be offered to subscribers as both a POV and voyeur scene. While most VR porn fans favor the more commonly used POV camera angle, there are still those that prefer to watch the action from the sidelines. By offering their videos in both formats, Reality Lovers aims to satisfy all fans of VR porn no matter their viewing preference.
The Sleepover – Part 1 release is a lesbian threesome starring Blanche Bradburry, Daphne Klyde and Ellie Springlare. The all-girl format means the POV video is actually filmed from the perspective of a female, which is a camera position rarely used by most VR porn sites. In their March 18th follow-up scene, The Sleepover – Part 2, Reality Lovers captures the action from a male POV when one extremely lucky guy joins the lovely ladies for a hot foursome.

The offering of dual viewpoints is just one of many positive actions taken by Reality Lovers recently that has them moving higher on my list of top 10 VR porn sites. After making big improvements to their image quality, they are now releasing videos at a rate of 2 (or 4 if you count 2×2) per week. Reality Lovers also has plans to open a new VR Milf site in the very near future and another surprise feature is about to make it's debut this week.
It's great to see Reality Lovers taking this initiative to satisfy fans of both POV and voyeur porn. And for a great many subscribers who appreciate both perspectives it means there is twice as much content to enjoy. Now the only question is whether or not the other VR porn sites will follow the lead of Reality Lovers and begin offering their videos in both formats as well.