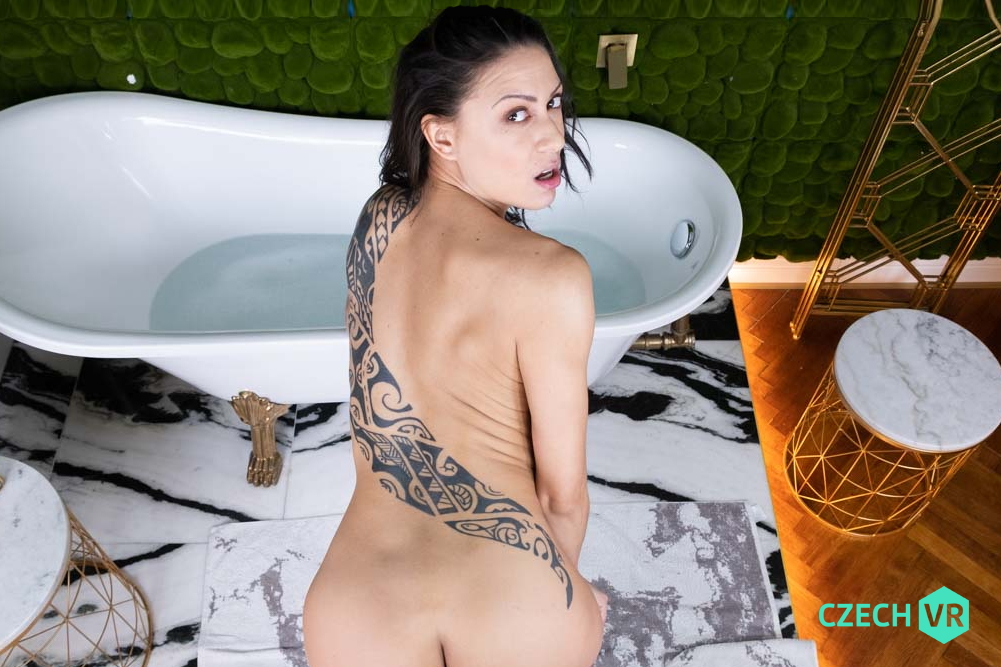 My pick for Best VR Porn Video February 2021 is Bathed Babe starring Cassie Del Isla. This B/G scene was released by Czech VR on February 24 and received a score of 4.5 stars on my VR Porn Reviews February 2021 post. The video features your gorgeous girlfriend Cassie enjoying a bath you prepared for her and then rewarding you with some special treats of her own.
The settings in Bathed Babe are a lovely bathing area with a vintage bathtub and a comfortable bedroom. The camera positioning, audio, and lighting are all very good. Superior VR quality has long been the norm for Czech VR and it really adds to the enjoyment factor in scenes like Bathed Babe.
Bathed Babe clocks in at 46+ minutes and starts off with your beautiful girlfriend getting soapy in the bathtub. Cassie slowly works the bubbles around and teases you with her incredible body. The scene then switches to POV mode and Cassie proceeds to pleasure you orally before letting you take her from behind as she leans against the bathtub.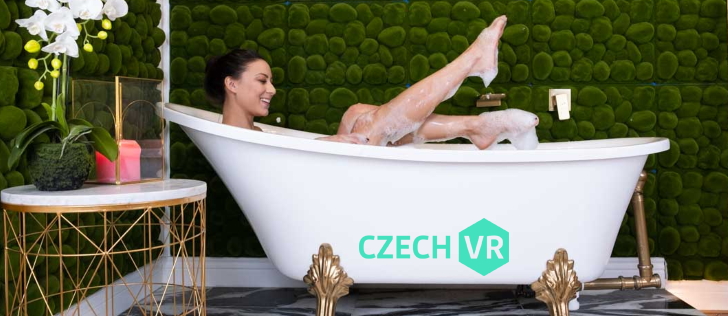 The next segment moves into the bedroom and starts with some sensual teasing from Cassie. She eventually settles on top of you for some cowgirl action and then turns around for a bit of reverse cowgirl as well. You eventually finish things off in a great-looking missionary session that benefits from excellent camerawork.
Bathed Babe is an outstanding B/G scene with superior VR quality and a fantastic performance from Cassie Del Isla. Czech VR heightens the immersion factor with their technical quality and Cassie works the VR camera to perfection. The combination of those 2 factors made Bathed Babe an obvious choice for my Best VR Porn Video February 2021.
Synopsis from Czech VR:
Cassie Del Isla loves the bath you prepared for her so much, she just can't get enough of it. You feel the same way, but for a different reason – looking at this incredible babe all wet and covered in bubbles gives you the wildest ideas. Lucky for you, she can reward you accordingly, so your dream is about to become reality!