The China Adult Care Expo began in 2004 and is now one of the largest trade fairs for the adult industry in Asia. The show takes place over a 4 day period and features a wide variety of adult toy brands and manufacturers. Below are some observations I made while attending the China Adult Care Expo 2016 in Shanghai last week.
Anything VR related was popular and drew the largest crowds. The most popular were 2 companies who have developed animated porn that interacts with their male masturbation devices. From my brief sampling of their products I would say they both need to improve a great deal in order to provide an experience on par with what VStroker currently offers.
While the devices I mentioned above were powered manually, there was also plenty of male masturbation sleeves on display that were powered by their own built-in motors. I suggest any prospective buyers to go for the models with the strongest motors as the cheaper ones tend to stall out when put under any kind of pressure.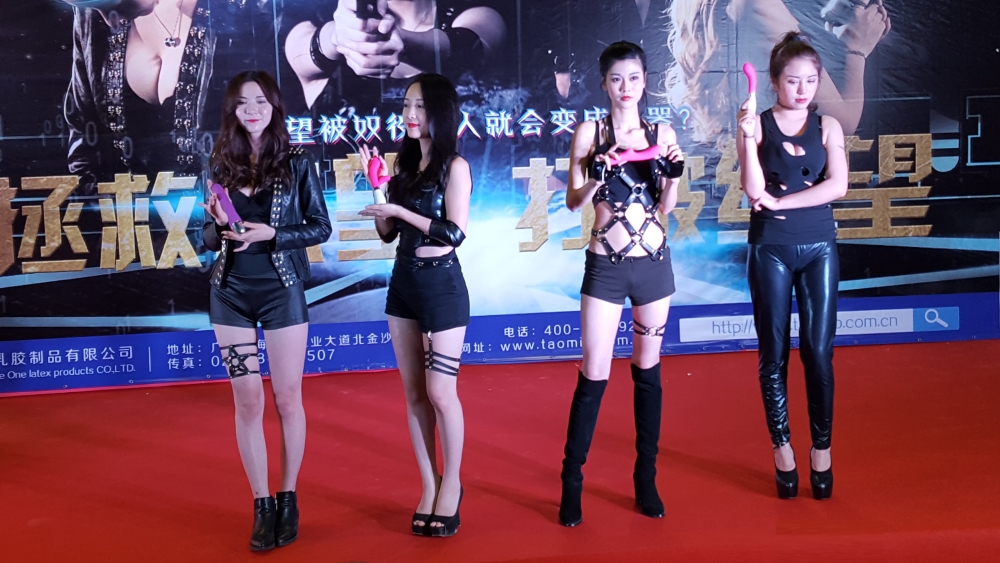 About half of the toy makers I spoke with at the show are now producing devices that can be operated via an app and the other half said they will be starting to develop them this year. Most of the apps contain a chat function and interactive capabilities that allow any connected user to control the device from their remote location. Other features include a usage tracking function and even a dating component.
There was a large assortment of sex dolls on hand and I was impressed with how realistic many of them looked and felt. Some of the silicone beauties included a warming option that made the touch sensation even more lifelike. It really made me think about what the future of sex and relationships will be like as the technology in these dolls continues to advance.