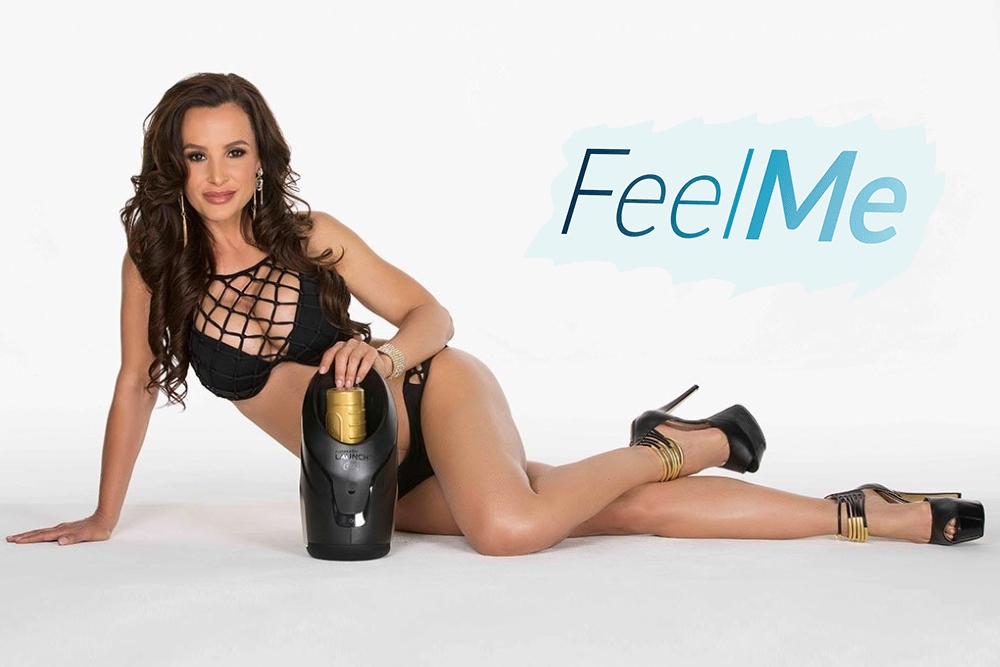 Without a true sense of touch, VR porn users must be willing to sacrifice realism and logic for the sake of enjoyment. This suspension of disbelief requirement sets an upper limit on the entertainment value of the content for each user. The burden now lies with adult toy makers to create products that will help VR porn break through those ceilings.
Virtual reality works by generating realistic sensations to convince users that they are in a different environment so let's take a look at how believable VR porn has been to our 5 senses. We can start by eliminating smell and taste from consideration. Perhaps they will be a part of the VR porn user experience at some point in the future, but I don't see that happening anytime soon.
Hearing is the most accurately reproduced sense in VR porn and will likely remain that way. Binaural sound is a standard feature on most sites, but it is still an element that many VR porn content producers have neglected to take advantage of. I will give hearing a thumbs up even though there really should be more of a focus on using audio stimuli as a way to increase immersion.
Another thumbs up for sight, which is obviously the most important sense in VR porn and is influenced by a number of different factors. Cameras, filming techniques and VR headsets are just a few of the items that have a major impact on the quality of the image. As would be expected, those 3 components and many others have been improving steadily thanks to hardware upgrades and more refined filmmaking.

So that gives us 2 senses out of 5 that are currently pretty good in VR porn and will continue to get better with time. But even if hearing and sight were perfect, the user experience would still be incomplete. Integrating a decent sense of touch is the key to getting VR porn to the next level.
The Kiiroo Onyx and the Lovense Max were the first interactive toys to be paired with VR porn, but the Fleshlight Launch, Powered by Kiiroo, is really the first device to be designed and produced with an eye towards VR. The Launch can now be synced with a number of VR porn videos via the FeelMe platform and does a decent job of matching the action stroke for stroke.
The Launch is a great product and I really enjoy using it, but for a more natural touch experience I prefer to use my RealDoll Deluxe Half Torso when viewing VR porn. The silicone dolls handcrafted by RealDoll are widely considered the best love dolls in the world and their other toys and accessories are incredibly lifelike as well. Thanks to its voluptuous dimensions and weight (32 lbs), grasping the torso feels very much like holding on to a real woman.
Having the torso in my hands while watching VR porn also settles any debate about whether or not the model occupying the POV position in the video should use their hands to touch or grab the other models in the scene. It always seems very odd to me when the male model keeps his hands completely away from the action, but many VR porn users still prefer it that way. Give them a RealDoll torso and I have no doubt that they will be clamoring for hands-on in every scene.

A product combining the synced movements of the Fleshlight Launch with the lifelike feel of of the RealDoll torso would be a nearly perfect device to pair with VR porn. Of course the ultimate product would be a full size robotic doll like the one currently being developed by Realbotix, but that solution is still a ways off and their are several major issues that will continue to make doll ownership a rarity.
For now, users will just have to make due with the limited amount of choices they have when it comes to feeling VR porn. There will undoubtedly be more devices entering the market in the near future and the quality of the products will most certainly follow the same path that content has and continue to improve with time.
Perhaps we will even see someone get extremely creative and introduce something special like a 3 sided VR porn selfie stick with a boob, a pussy and a pair of kissable lips to satisfy fans of intimate close-up shots. And while they're at it, why not make a pair of feet for all the foot jobs that have become so popular in VR porn lately. Oh wait, RealDoll is way ahead of the game on this one.
Virtual reality has managed to take users out of a 2D porn world and insert them right into the action. While much of the focus has been on improving the quality of the content, the most critical task will be integrating a realistic sense of touch into the experience. Because if users aren't feeling VR porn, it really stands no chance of reaching it's full potential.