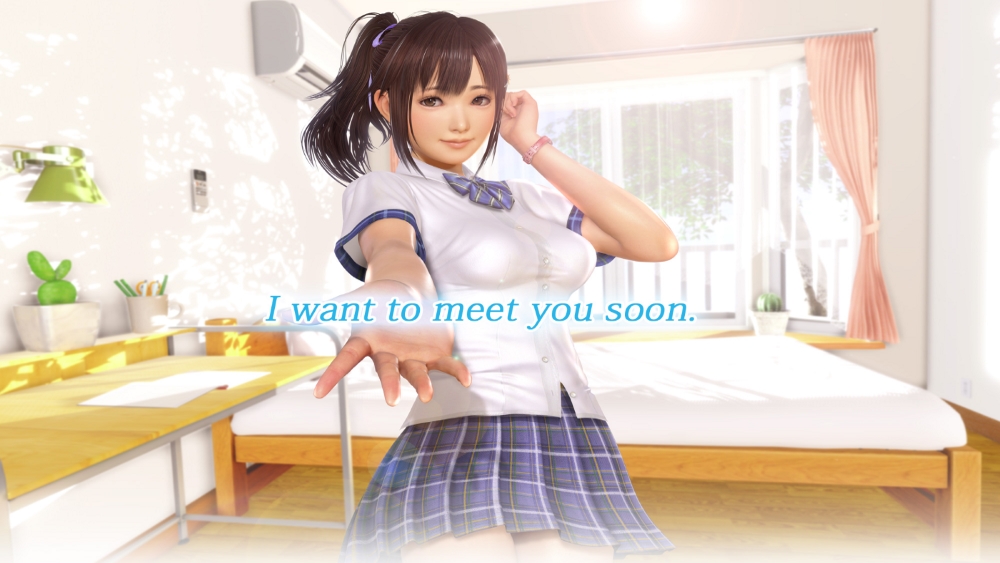 Eroge lovers are rejoicing after last week's release of VR Kanojo by Japanese adult game developer Illusion. The launch of VR Kanojo marks the first time a premium Japanese adult VR game has been marketed to consumers in the West. Illusion first revealed plans to release an English version of the game back in October of 2016 with the opening of their official VR Kanojo website.
VR Kanojo, or VR Girlfriend, is a virtual reality girlfriend experience that allows players to interact with a lovely young Japanese girl named Sakura. According to Illusion, Sakura is 162cm tall, lives in your neighborhood, is bright and cheerful, gets along with everyone and has an eye for sweets with her recent favorite being chocolate Bocky.
VR Kanojo takes place inside Sakura's bright and colorful bedroom which, based on the numerous critter noises coming from outside the window, must be located somewhere in the countryside of Japan. In the game, players can select different costumes for Sakura to wear and can touch, grasp and caress her using handheld controllers.

Players can also choose from a variety of interactive scenarios including some more intimate situations that range from kissing to hardcore sex. There is even a heat tracking element that displays Sakura's pleasure value during a sexual encounter. And a word of advice here to all players, I strongly recommend delaying your release until a few seconds after Sakura has reached her peak pleasure value. This will ensure she remains bright and cheerful and most importantly, your girlfriend.
VR Kanojo can be played using an Oculus Rift CV1 or HTC Vive and is available for purchase on the Illusion download website for a price of ¥4,980 JPY or ~ $44 USD. Early reviews are good and Illusion has promised to add several new features in the months ahead.