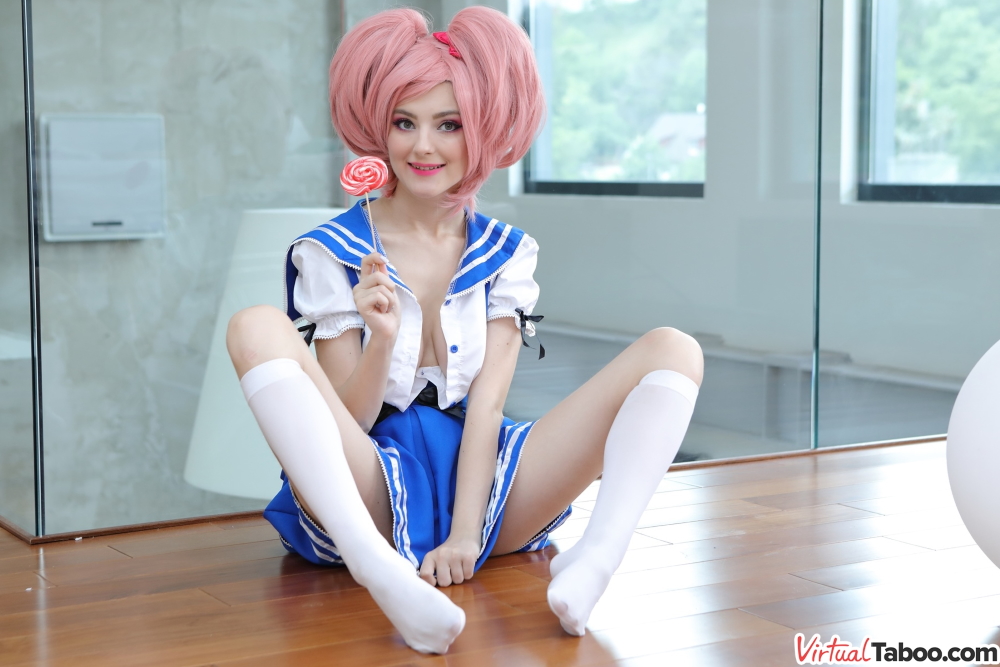 VR porn gets more taboo this month thanks to the Spring Frenzy promo on Virtual Taboo. The popular VR porn site will be adding to their already high release rate by pumping out an extra scene each week during March. That makes for an impressive total of 4 videos per week which is tops for VR porn.
Virtual Taboo focuses mainly on stepfamily fetish content for their POV B/G scenes, but they also have plenty of voyeur videos featuring solo and lesbian action. Their talent lineup has ample variety as well with a great mix of younger and older models thanks to their stepsister and stepmother storylines.
The first video released by Virtual Taboo during their Spring Frenzy promo was Lick My Lollipop with Eva Elfie. The solo scene has the gorgeous Eva dressed as your favorite anime character complete with a pink wig and facemask. She playfully licks her lollipop while showing her incredible body to you. Eva has wanted you for a long time and is more than happy to fulfill your cosplay fantasy.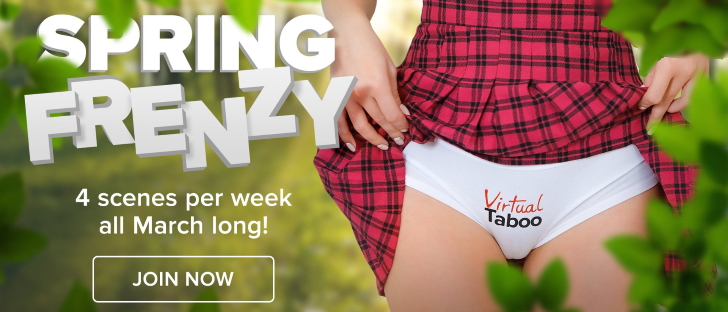 The extremely hot Eva Elfie has been featured on Virtual Taboo several times over the past year in both solo and B/G scenes. And if you like her anime outfit in Lick My Lollipop, you can enjoy the same look in the Taking Sis To My Candy Shop video that was released last month.
I would love to see more sites boost their release rate as Virtual Taboo has done with their Spring Frenzy promo. Additional content is always a good thing and it's especially good when VR porn gets more taboo scenes to help please a wider variety of consumers. It should be a great month for Virtual Taboo.