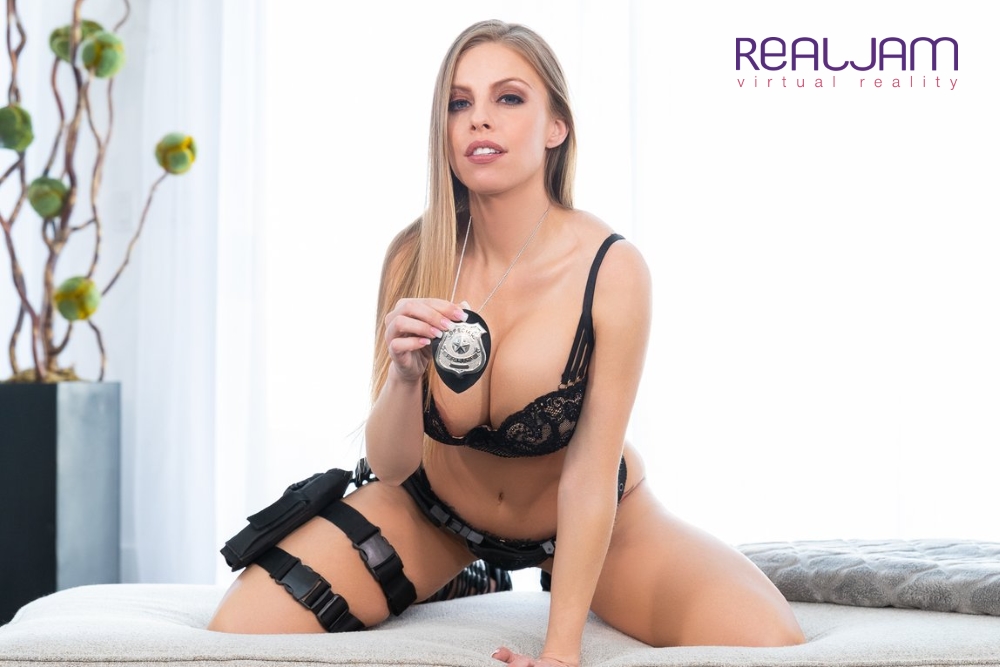 Updated March 2021 – RealJam VR made their debut in late 2016 with content that mainly features sexy European women in solo and B/G scenes. After a slow growth period, they have begun to release new videos at a much faster rate recently.
I viewed the 4K videos from RealJam VR on my Oculus Go headset with the Skybox VR app. The scores shown below are based on a comparison with videos from other VR porn sites.
1. Quality of VR (3.5 stars) – The scale, colors, and clarity on RealJam VR are much improved, but still not on a level with the top sites. They could also use some minor adjustments to their camera positioning.
2. Quality of Porn (4.0 stars) – The actresses on RealJam VR are mostly attractive Eastern European ladies who possess plenty of talent and most of them also have experience in VR. The set designs are nicely done and the storylines are entertaining.

3. Quantity of VR Porn (2.0 stars) – Currently at around 180 titles and growing at 1 video every 5 days, RealJam VR has a small and slowly expanding library of VR porn.
4. Variety of VR Porn (3.5 stars) – RealJam VR has a fair amount of solo and threesome videos. There is also plenty of anal action as well, but a lack of quantity will likely keep their score low here for a while. They recently added a multi-cam feature.
5. Website, Service, Extras (4.0 stars) – The RealJam VR website includes a tag/filter feature to help sort videos. The download speeds are decent and there are model info pages. Membership pricing is average at US $22.95 for 1 month. Payment options include PayPal, Bitcoin and credit card with Epoch, CCBill and Verotel as the processors.