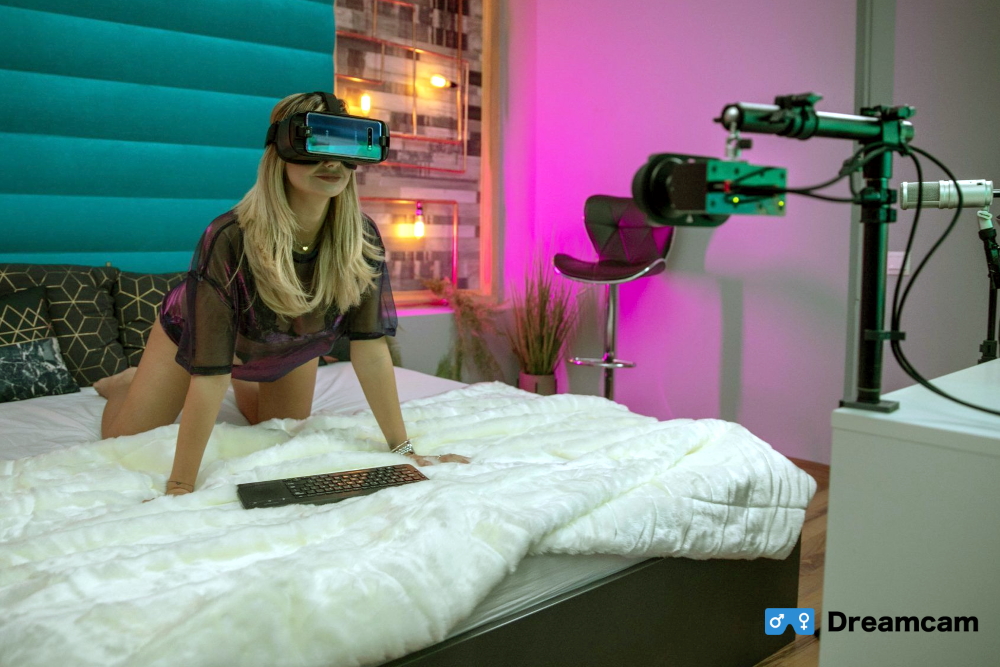 A recent survey by adult entertainment pioneer Dreamcam shows that live VR cams are helping to create more intimate experiences for performers and users. The study also revealed that VR viewers tend to stay in the live cam shows longer and tip more than regular customers.
An impressive 90% of the livestream models surveyed said that they find the VR live cam experience pleasant and more than 50% have already attracted exclusive customers to their VR shows. Gaining additional income right away was consistently one of the primary positive outcomes listed by the respondents. The main drawbacks shared by a large percentage of the models surveyed were related to the different nature of VR performances, which takes time to get used to.
"VR is quite a different game, and it takes a bit of time to understand the best angles and movements properly. However, just twenty minutes into your first session, I started feeling more comfortable and confident," commented one of the respondents.
The adult performers noticed several ways in which VR customers differ from the regular ones. VR users not only view the shows for longer but are also more generous when it comes to tipping. A switch to VR has enlarged the respondents' income by 10% to 30%, the exact increase depending on the amount of time the model spends in VR.

The models found some of their VR clients to be less communicative, with more of them using voice chat instead of text. Performers generally perceive they deal with a younger, more progressive audience in VR.
"I have seen many positive interactions and bonding moments between my viewers. This would rarely happen in traditional live streams. Here, I feel that for some people that come to see me, this is more of a social hangout than anything else," a Dreamcam model commented.
Interestingly, VR seems to require more not only from the model but also from the viewer. Some clients have noted that the VR experience seems "too real" at times and requires more commitment from the viewer than recorded experiences or traditional broadcasts.
It's great to see that live VR cams are helping to provide users with a more intimate experience. Hats off to Dreamcam for developing its unique live-streaming platform that pushes the boundaries of technology to remove barriers between performers and viewers.