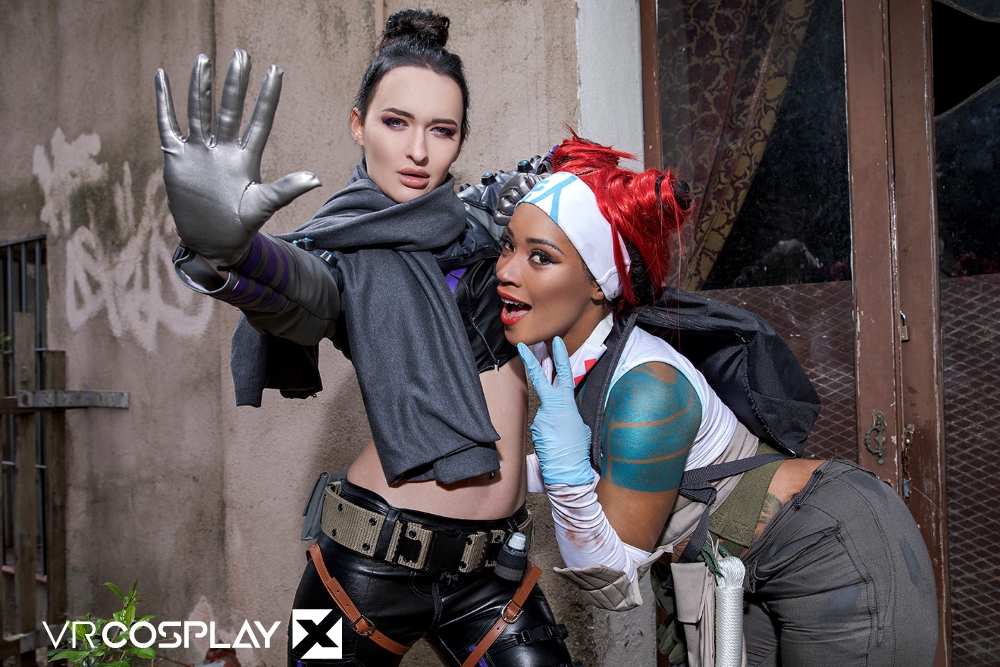 After 5 years of steady growth, consumers now have a decent variety of VR porn content to choose from. There are videos for just about every fetish and several VR porn sites have had success by focusing on one particular genre. Here is my list of the top VR porn sites for every taste.
Czech VR – amateur, BDSM, closeups, facesitting, feet, latex, lesbian, solo, watersports and more. Featuring beautiful Eastern European ladies in a diverse collection of scenes with top quality VR tech helping to make the Czech VR viewing experience all the better.
WankzVR – teens, young girls. The majority of models here are cute, young American girls. The fresh talent is a perfect match for the fun, playful scenes produced by WankzVR.
Honorable mention: 18VR, TmwVRnet.
Naughty America – threesomes, voluptuous pornstars. This famous adult site offers boobs and butts aplenty. A good percentage of the Naughty America videos feature 2 or more curvaceous pornstars.
Virtual Real Porn – BBW, ethnic variety. This is the original VR porn site and they have a great mix of girls from different ethnic backgrounds as well as some extra curvy models.
Honorable mention: VR Bangers.

Adult Festa VR – Japanese. This site features a huge variety of Japanese porn from over 60 VR porn studios. The Adult Festa VR site is in English and has many categories to choose from including bondage, cosplay, cuckold, groper, maid, nurse and squirting.
MilfVR – mature women. This site was spun off from WankzVR and is filled with mature pornstars. The added wisdom often makes for a more immersive experience.
Honorable mention: Reality Lovers.
Reality Lovers – voyeur. For those who prefer to watch the action in third person instead of the usual POV style. There are also several MILF scenes on Reality Lovers now that they have closed their old Mature Reality site.
VRCosplayX – cosplay. A dedicated site for all cosplay fans with some great costume and set designs. The girls really seem to enjoy playing the famous anime, movie and video game characters featured on VRCosplayX.
Virtual Real Gay – gay. Fans of this particular genre are still limited to this one site spun off from Virtual Real Porn. The content on Virtual Real Gay is quite good and hopefully there will be more sites to choose from soon.

Virtual Real Trans – transgender. This is the best transgender VR porn site out of several that have launched in the past few years. Virtual Real Trans is also a spin-off of Virtual Real Porn.
Honorable Mention: VRB Trans, GroobyVR.
Kink VR – BDSM, kink. The original Kink.com site was started in 1997 and is now the largest producer of BDSM and fetish pornography in the world. Kink VR was recently re-launched after a long hiatus and features some very unique content.
StripzVR – solo, erotic striptease. A slow and sensual undressing is the ultimate turn-on for many viewers and the erotic VR striptease scenes now being offered on StripzVR are becoming quite popular.
Honorable mention: StasyQ VR