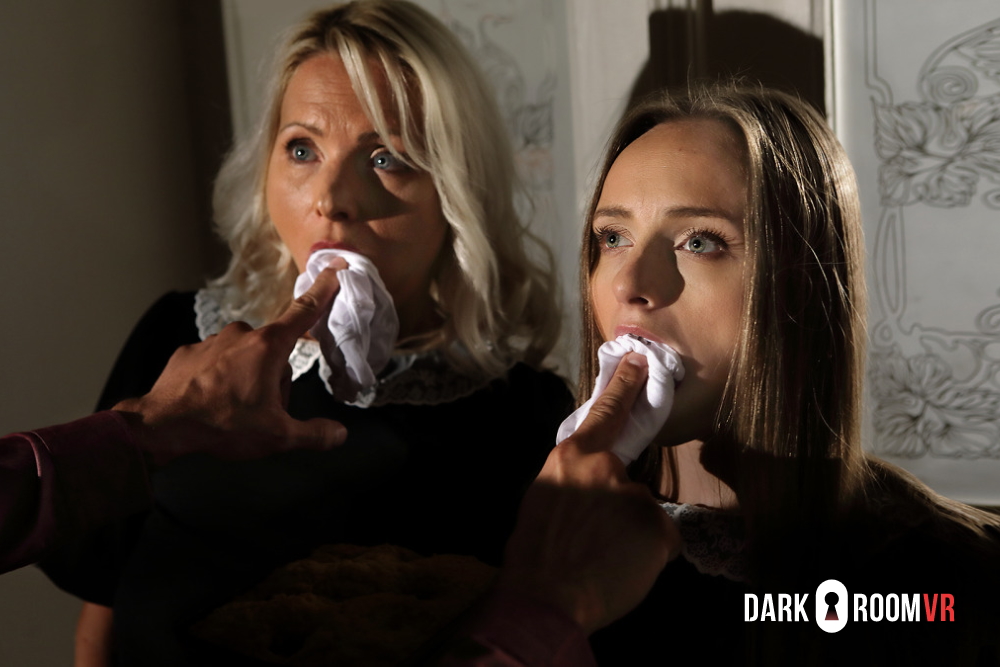 Virtual Taboo has turned to the dark side with their new VR porn site DarkRoomVR. With unique content that eschews fake smiles and false emotions, the new site aims to open the door into a hidden room full of your deepest and darkest dreams.
After a challenging year, the producers of Virtual Taboo are on a mission to end it appropriately. "We wanted to expand on our massive success with VirtualTaboo, with something quite different," said Capo Rockett, President of Virtual Taboo.
"At some point around half a year ago, we realized that we are fed up and tired. Tired of being played; tired of false and fake smiles, and of ridiculous simulated emotions that you have never ever believed in – not for a single moment; and tired of vanilla predictable porn," stated Rockett.

"We thought it's time to bring more changes to the industry. This is how DarkRoomVR was born, primarily for us – and for the audience who well deserved a ray of sunshine. It's not an attempt to jump into a niche, it's a venture to take a look at mainstream VR porn from a completely different angle. We made it in dark colors, without bright lights, which quite often is only in the way in VR porn; we made it with emotions which are very close to those of a thriller," summed up Rockett.
DarkRoomVR is aimed at challenging porn cliches where sex comes after a pizza guy or a blunt plumber. Porn can be different. It often happens that the main character is caught in dire straits (like all of us in 2020), however, in the end, he/she will figure a way out.
Virtual Taboo's new VR porn site DarkRoomVR opens the door to fantasies you will believe. It's a perfect fit for life in 2020.