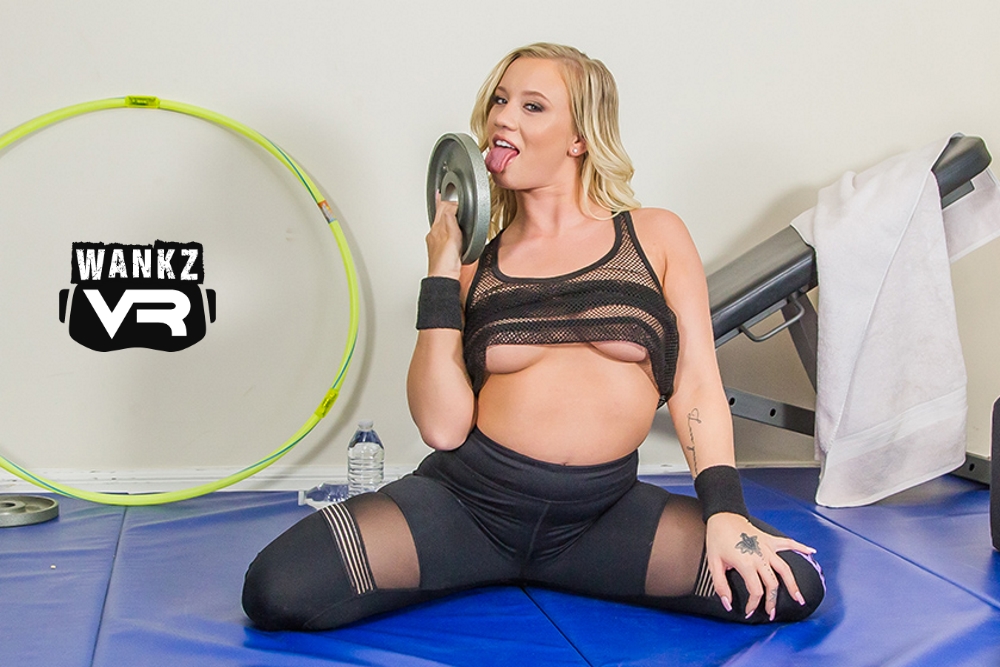 VR Porn Reviews April 2018 Recap – Shown below is a monthly summary and ranking for the top 10 VR porn sites that I currently follow. The rankings are based on my 5 star reviews of the VR porn videos each site released during April 2018.
Please note that I will change the format of these reviews going forward. I will now review content from 20+ VR porn sites, but I will only list my top rated videos each month in a post titled Top VR Porn Videos Month Year. I will still post a monthly recap titled VR Porn Month Year Recap to summarize which sites performed the best.
There was a close finish at the top again this month, but quality trumped quantity in this particular ranking as WankzVR edged out Naughty America for first place. Czech VR held steady in third place with BaDoinkVR in fourth and SexBabesVR in fifth.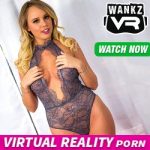 #1. WankzVR (Review)
With all 9 of their videos (1 solo (avg. score 3.5 stars) and 8 B/G (3.9 stars)) scoring above average, WankzVR finishes on top as they continue to pump out quality titles filled with hot young porn stars. The best WankzVR scene for April had to be Stretch, Strip, Fuck starring Bailey Brooke as a very flexible blonde fitness babe.
---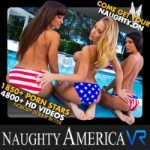 #2. Naughty America (Review)
A decent month for Naughty America with 10 of their 13 B/G (8 B/G, 4 B/G/G & 1 B/G/G/G) videos (3.5 stars) scoring above average. The switch to 3 scenes per week has given Naughty America a real edge over the other sites, but their new membership pricing plan has not been well-received.
---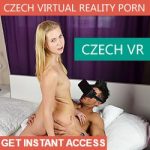 #3. Czech VR (Review)
Czech VR had a pretty good month with 2 solo videos (3.0 stars) and 11 B/G (8 B/G, 2 G/G & 1 G/G/G) videos (3.4 stars), including 7 that scored above average. Czech VR has long been the leader for VR quality and release rate, but they will need to step up their game as the other VR porn sites have narrowed the gap significantly.
---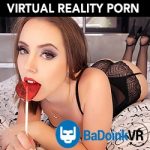 #4. BaDoinkVR (Review)
A nice month for BaDoinkVR with 5 of their 9 B/G videos (3.3 stars) scoring above average. I would still like to see more diverse videos from BaDoinkVR instead of their usual B/G titles, but the good news is that their latest releases have featured much better audio and video quality.
---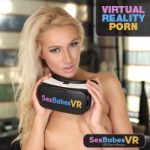 #5. SexBabesVR (Review)
A great month for SexBabesVR with 4 above average scenes among their 1 solo (3.0 stars) and 6 B/G videos (3.3 stars). This is another site that could really use some more variety in their scenes. The models are always beautiful on SexBabesVR, but more diversity would be welcome there as well.
---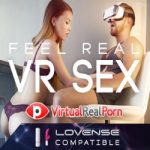 #6. VirtualRealPorn (Review)
With only 3 above average scenes among their 1 solo (3.0 stars) and 9 B/G (8 B/G & 1 B/B/G) videos (3.2 stars), VirtualRealPorn had a substandard month. They have definitely improved their image quality, but they continue to struggle with their filming technique in positions other than their usual cowgirl setup.
---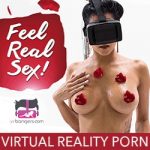 #7. VR Bangers (Review)
For VR Bangers it was a rather good month with 3 of their 5 B/G (4 B/G & 1 B/G/G) videos (3.5 stars) scoring above average. A lack of content is the only thing kept VR Bangers from ranking higher. I thought their Space XXX scene starring Britney Amber & Lauren Phillips was excellent.
---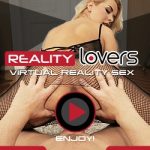 #8. Reality Lovers (Review)
It was an encouraging month for Reality Lovers with 3 of their 4 B/G (4 B/G & 1 B/G/G) videos (3.5 stars) scoring above average. They do provide additional content in their extra voyeur releases for each title, but a reduced release rate is clearly preventing Reality Lovers from ranking higher.
---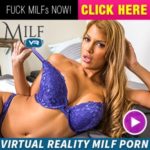 #9. MilfVR (Review)
With 2 of their 4 B/G (3 B/G & 1 B/G/G) videos (3.5 stars) scoring above average, MilfVR had a decent month. Their VR image quality could use some improvements, but the porn quality is definitely there for MilfVR and I.O.Screw with Brandy Aniston is a great example of that.
---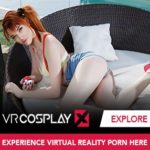 #10. VRCosplayX (Review)
It was a bad month for VRCosplayX with all 4 of their B/G (3 B/G & 1 G/G) videos (3.0 stars) receiving an average score. Their VR and porn quality is on par with parent site BaDoinkVR and their content is certainly unique, but VRCosplayX is also at a disadvantage with their weekly release rate.
---