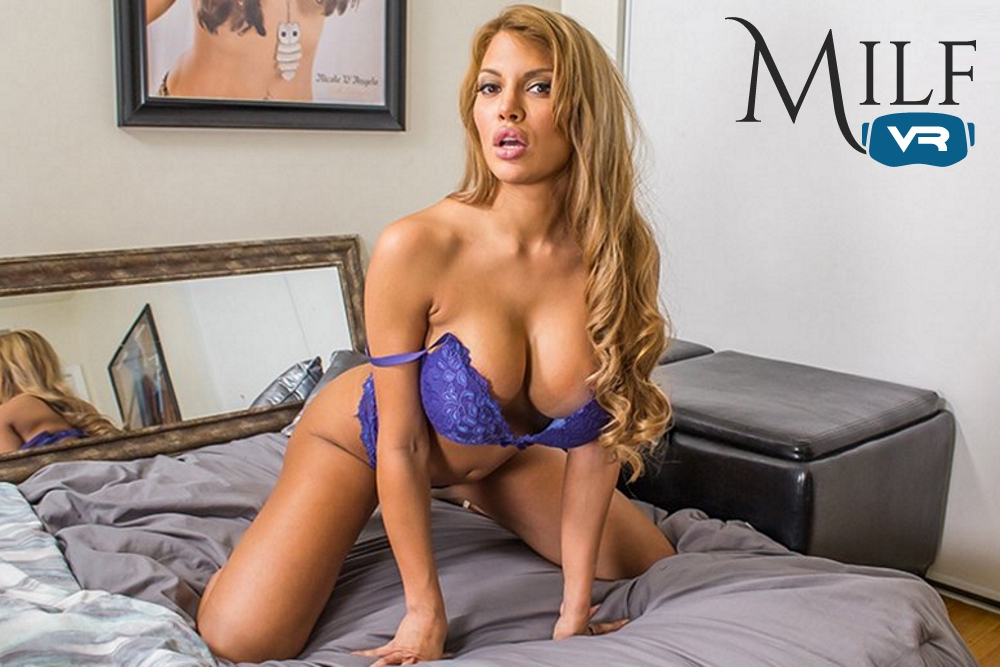 VR Porn Reviews January 2018 Recap – Shown below is a monthly summary and ranking for the top 10 VR porn sites that I currently follow. The rankings are based on my 5 star reviews of the VR porn videos each site released during January 2018. I also use these monthly recaps to adjust the overall scores and rankings for each VR porn site that I review.
There was another close finish at the top this month with Naughty America edging out WankzVR for first place. Each site had all 9 of their videos place above what I consider an average score of 3.0 stars while third place Czech VR had 7 of their 14 videos do so. Both MilfVR (#5) and VRCosplayX (#7) did well in their first month on my review list.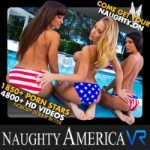 #1. Naughty America (Review)
It was a month of very good porn for Naughty America with all 9 of their B/G (8 B/G & 1 B/G/G/G) videos (avg. score 4.0 stars) scoring above average. Their new camera rig provided improved VR quality which gave their score an extra boost. I loved their Silicon Valley Sex Party video with Jade Nile, Moka Mora & Zoey Monroe and named it my Best VR Porn Video January 2018.
---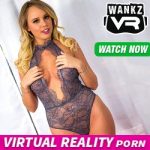 #2. WankzVR (Review)
With all 9 of their B/G (7 B/G & 2 B/G/G) videos (3.9 stars) scoring above average, WankzVR continues to pump out quality titles filled with hot young porn stars. The scores for all of their scenes could have been higher, but the below average image clarity on WankzVR is having a negative impact on their content.
---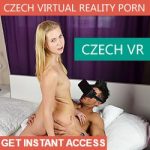 #3. Czech VR (Review)
Once again the leader with 14 total videos, Czech VR continues to excel with their VR quality and release rate. Their 3 solo (2.8 stars) videos included one below average scene, but 7 of their 11 B/G ( 9 B/G, 1 B/G/G & 1 G/G) (3.5 stars) videos scored above average. I really enjoyed their threesome title Sex Heals with Cassie Del Isla & Lucette Nice.
---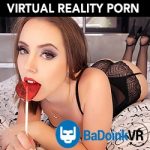 #4. BaDoinkVR (Review)
A nice month for BaDoinkVR with 7 of their 9 B/G (7 B/G & 2 B/G/G) (3.6 stars) videos scoring above average. It was great to see more diverse videos instead of the usual B/G titles they have been featuring for the past several months. Their New Year's Lay threesome scene with Angela White and Riley Reid was superb.
---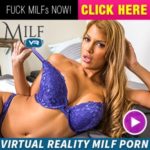 #5. MilfVR (Review)
With all 4 B/G (3.8 stars) videos scoring above average, MilfVR had a great first month on my top 10 review list. Their VR image quality could use some improvements, but the porn quality is definitely there for MilfVR and Artist's Touch with Dee Williams is a great example of that.
---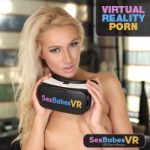 #6. SexBabesVR (Review)
Another decent month for SexBabesVR with 3 of their 7 B/G (3.2 stars) videos scoring above average. They have been moving up the charts recently with a consistent stream of quality scenes, but camera positioning remains an issue that SexBabesVR must solve before they can move higher.
---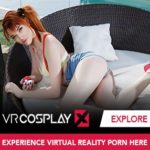 #7. VRCosplayX (Review)
It was a nice first month on this review list for VRCosplayX with 3 of their 4 B/G (3 B/G & 1 B/G/G) (3.4 stars) videos scoring above average. Their VR and porn quality is on par with parent site BaDoinkVR and their content is certainly unique, but VRCosplayX is at a disadvantage with their weekly release rate.
---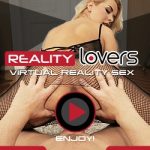 #8. Reality Lovers (Review)
It was an average month for Reality Lovers with only 2 of their 9 B/G (5 B/G, 3 B/G/G & 1 B/G/G/G) (3.2 stars) videos scoring above average. The image quality on Reality Lovers has become quite good, but camera positioning needs to be better when filming in positions other than cowgirl.
---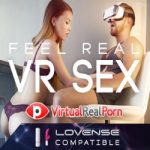 #9. Virtual Real Porn (Review)
With just 1 above average scene among their 9 B/G (8 B/G & 1 B/B/G/G/G) (3.1 stars) videos, Virtual Real Porn had a substandard month. They seem to be improving their image quality, but Virtual Real Porn continues to struggle with their filming technique in positions other than their usual cowgirl setup.
---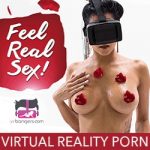 #10. VR Bangers (Review)
For VR Bangers it was a terrible month with 6 scenes scoring below average. Their 1 solo (3.0 stars) and 8 B/G (6 B/G, 1 B/G/G & 1 G/G) (2.5 stars) videos included 5 titles sourced from a Japanese site that all suffer from inferior VR quality. VR Bangers will need to come up with some better content to avoid more last place finishes.
---