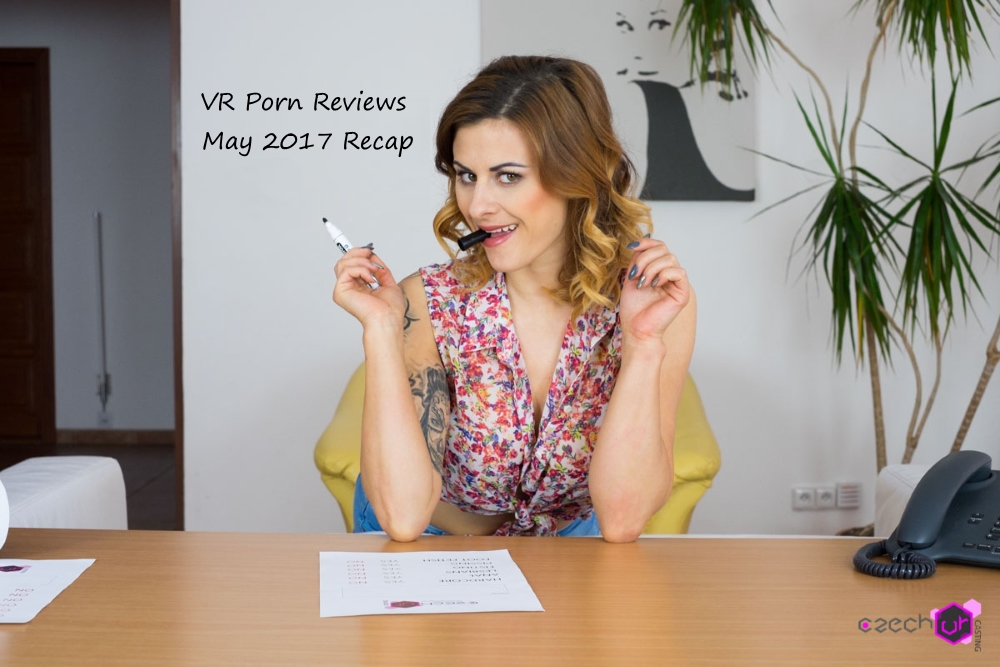 VR Porn Reviews May 2017 Recap – Shown below is a monthly summary and ranking for the top 11 VR porn sites that I currently follow. The rankings are based on my 5 star reviews of the VR porn videos each site released during May 2017. I also use these monthly recaps to adjust the overall scores and rankings for each VR porn site that I review.
This makes it 6 months in a row that WankzVR has finished on top followed by Naughty America and Czech VR. WankzVR released 9 (6 B/G & 3 B/G/G) videos with all of them placing above what I consider an average score of 3.0 stars. Naughty America followed closely behind with 8 of their 9 (7 B/G, 1 B/G/G & 1 B/B/G) videos scoring above average while third place Czech VR had 4 of their 18 (6 B/G, 1 B/G/G, 1 G/G/G, 1 G/G & 9 solo) videos do so as well.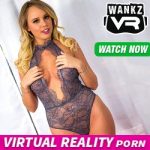 #1. WankzVR (Review)
Last month they became the first VR porn site to have all of their videos score above average and now they have gone and done it again. With all 9 of their B/G scenes (avg. score 4.2 stars) doing so in May, WankzVR continues to dominate with quality titles that are filled with hot young porn stars. I really loved their threesome scene Back In The Day and named it my Best VR Porn Video May 2017.
---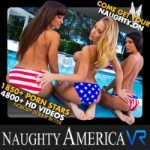 #2. Naughty America (Review)
Another month of very good porn for Naughty America. All 9 of their B/G videos (3.7 stars) featured multiple positions and superb performances. Their naughty hotel manager scene, Customer Serviced, was my favorite title. Naughty America provided a nice mix of younger and more mature talent this month.
---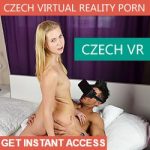 #3. Czech VR (Review)
Once again the leader with 18 total videos, Czech VR continues to excel with their VR quality and release rate. Their 9 solo (2.8 stars) scenes did not impress me much this month, but they did have 4 above average scenes among their 9 B/G (3.3 stars) videos. I really enjoyed their title New Way For VR Castings which featured a moving camera that allowed for multiple positions with no cuts in filming.
---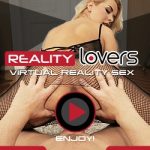 #4. Reality Lovers (Review)
It was a good month for Reality Lovers with 2 nice solos (3.5 stars) and 7 B/G (5 B/G, 1 B/B/G & 1 B/B/B/G/G/G/G) (3.1 stars) videos. They celebrated their 1st birthday in style with a fun orgy scene and also posted 1 female POV video. It was nice to see Reality Lovers release 6 of their 7 B/G scenes as dual perspective POV voyeur videos.
---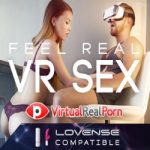 #5. Virtual Real Porn (Review)
With 1 solo (3.5 stars) and 8 B/G (5 B/G & 3 B/G/G) (3.1 stars) videos, Virtual Real Porn continues to stay near the top with their steady release of quality titles. They did venture out of their usual cowgirl only comfort zone this month, but the results were less than stellar. I do applaud the effort though.
---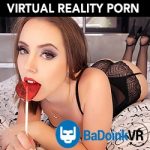 #6. BaDoinkVR (Review)
A pretty average month for BaDoinkVR even though they added an extra scene to make it a total 5 B/G (3.1 stars) videos. With only 1 new scene per week, it is quite difficult for BaDoinkVR to make a move up the charts. They will have to do much better than the 1 above average scene they had this month.
---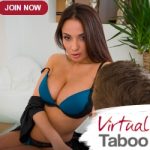 #7. Virtual Taboo (Review)
With 4 solo (2.9 stars) and 5 (2 B/G, 2 B/G/G & 1 G/G/G) (3.1 stars) videos, Virtual Taboo had a very average month. Their VR image quality continues to be a major issue along with improper camera positioning. The porn quality is definitely there for Virtual Taboo, but they really need to improve the VR component.
---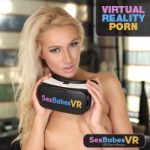 #8. SexBabesVR (Review)
The debut month for SexBabesVR sees them receive an average score of 3.0 stars for all 7 of their B/G videos. They have decent VR and porn quality, but there camera positioning is often poor when filming in positions other than cowgirl. A couple of minor adjustments would greatly improve their content.
---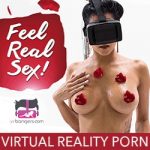 #9. VR Bangers (Review)
For VR Bangers it was another month of average content with their 1 solo (2.5 stars) and 6 B/G (4 B/G, 1 B/G/G & 1 G/G) (3.0 stars) videos. I did thoroughly enjoy their Public Bang scene with Anissa Kate and Apolonia Lapiedra, but none of their other videos scored above average.
---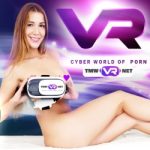 #10. TmwVRnet (Review)
It was a typical month for TmwVRnet with 4 solo (2.8 stars) and 5 B/G (3 B/G, 1 B/G/G & 1 G/G) (3.1 stars) videos. Only 1 scene scored above average while 3 received below average scores. TmwVRnet did end the month on a high note with POV Anal and I am hoping they can carry that momentum forward.
---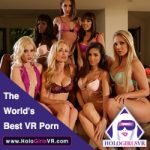 #11. HoloGirlsVR (Review)
A discouraging finish for HoloGirlsVR this month. Of the 4 solo (2.6 stars) and 4 B/G (3 B/G & 1 G/G) (2.6 stars) videos they released, 5 of them scored below average. The lower scores are mostly due to issues with VR quality, but the porn was not great this month either. I am really hoping that HoloGirlsVR can turn things around soon.
---