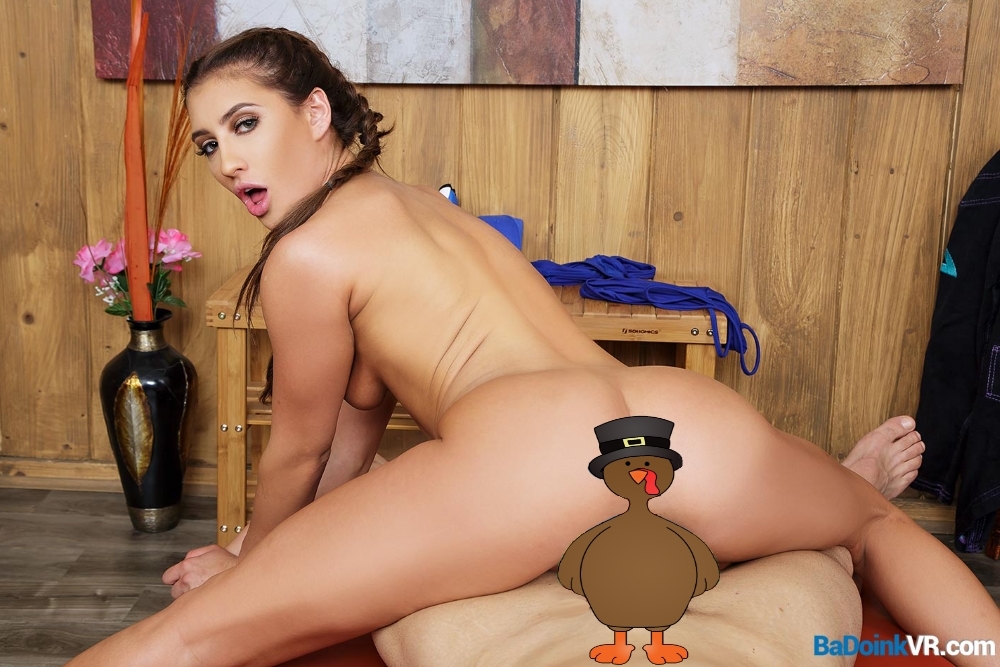 VR Porn Reviews November 2017 Recap – Shown below is a monthly summary and ranking for the top 10 VR porn sites that I currently follow. The rankings are based on my 5 star reviews of the VR porn videos each site released during November 2017. I also use these monthly recaps to adjust the overall scores and rankings for each VR porn site that I review.
There was a tie for first between Naughty America and WankzVR with both sites receiving the exact same score of 3.8 stars. Each site also had all 8 of their B/G videos place above what I consider an average score of 3.0 stars while third place Czech VR had 8 of their 14 (7 B/G, 1 B/G/G & 6 solo) videos do so.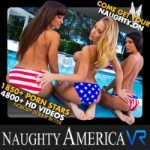 #1. (Tie) Naughty America (Review)
Another month of very good porn for Naughty America with all 8 of their videos (avg. score 3.8 stars) scoring above average. Their PSE series and T&A series each added 2 more decent scenes featuring voluptuous porn stars and their latest Fuck My Ass episode with the incredibly hot Anissa Kate was superb.
---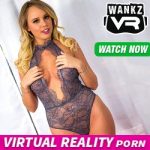 #1. (Tie) WankzVR (Review)
With all 8 of their scenes (3.8 stars) scoring above average, WankzVR continues to dominate with quality titles that are filled with hot young porn stars. I loved their Southern Comfort scene featuring the cute and petite Hannah Hays as a sweet Georgia Peach with her own style of hospitality.
---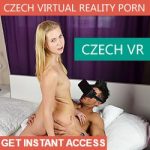 #3. Czech VR (Review)
Once again the leader with 14 total videos, Czech VR continues to excel with their VR quality and release rate. Their 6 solo (3.3 stars) vs. 8 B/G (3.6 stars) videos reflects their recent decision to focus more on B/G scenes going forward. I really enjoyed their threesome title Sealing The Deal and named it my Best VR Porn Video November 2017.
---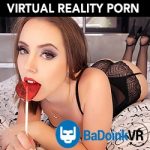 #4. BaDoinkVR (Review)
A nice month for BaDoinkVR with 6 of their 9 B/G (3.4 stars) videos scoring above average. I would still like to see them add some more diverse videos instead of the usual B/G titles they have been featuring for the past several months and their audio quality could use some upgrades as well.
---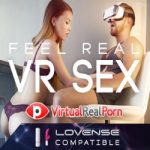 #5. Virtual Real Porn (Review)
With 1 solo (2.5 stars) and 8 B/G (6 B/G & 2 B/G/G) (3.3 stars) videos, Virtual Real Porn continues to stay near the top with their steady release of quality titles. They did well to have 5 scenes score above average as they continue to improve their technique at filming in positions other than the usual cowgirl setup.
---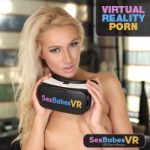 #6. SexBabesVR (Review)
Another decent month for SexBabesVR with 4 of their 7 B/G (3.2 stars) videos scoring above average. They have been moving up the charts recently with a consistent stream of quality scenes, but camera positioning remains an issue that SexBabesVR must solve before they can move higher.
---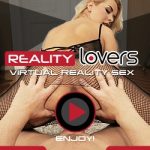 #7. Reality Lovers (Review)
It was an average month for Reality Lovers with only 1 of their 9 B/G (8 B/G & 1 B/G/G/G) (3.1 stars) videos scoring above average. I am hoping that the quality of their content will improve soon as it looks like December could be a big month for Reality Lovers given their Xmas celebration campaign that will include 27 total videos.
---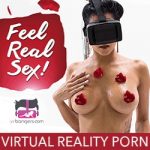 #8. VR Bangers (Review)
For VR Bangers it was a disappointing month with only 1 scene scoring above average and 3 below including their 1 solo scene (2.5 stars). Their 6 B/G (5 B/G & 1 B/G/G) (2.8 stars) videos included a nice interracial Thanksgiving threesome scene titled SexGiving Day with Anya Ivy & Bridgette B.
---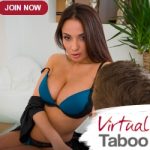 #9. Virtual Taboo (Review)
With 4 solo (2.9 stars) and 4 B/G (2.9 stars) videos, Virtual Taboo had a below average month. Their VR image quality seems to be getting better, but they still have issues with camera positioning. The porn quality is definitely there for Virtual Taboo, but they need to continue to improve the VR component.
---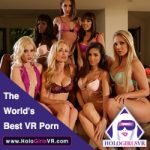 #10. HoloGirlsVR (Review)
It was a terrible month for HoloGirlsVR with only 1 solo (2.5 stars) and 3 B/G (2 B/G & 1 B/B/G/G) (2.2 stars) videos. All of them scored below average due to issues with both VR and porn quality. It looks like HoloGirlsVR will fall off of my Top 10 list unless they turn things around very soon.
---