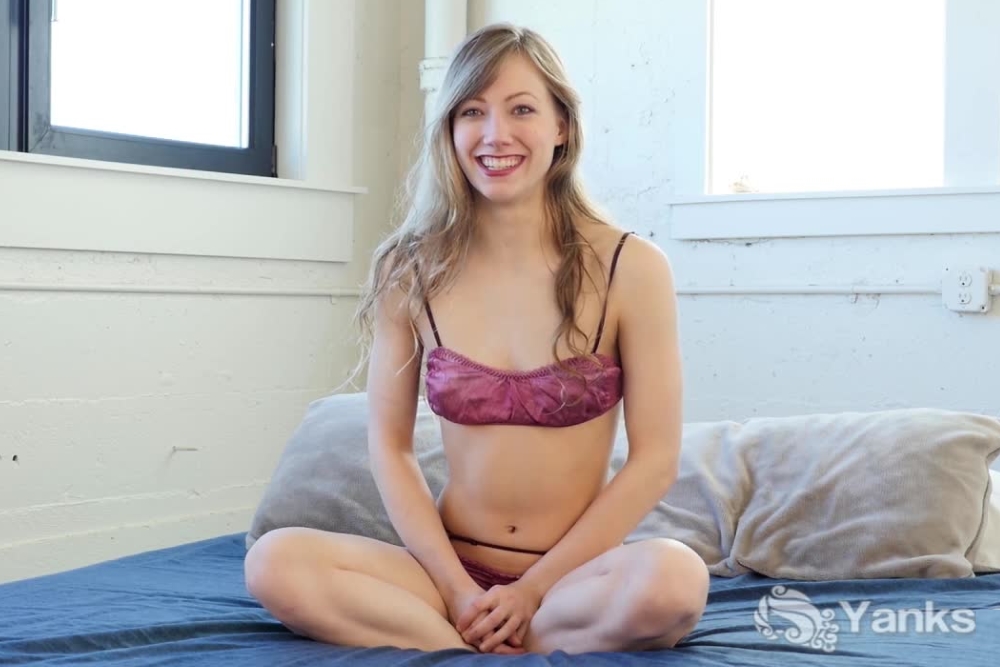 Updated March 2019 – YanksVR launched in August of 2016 as the VR version of parent site Yanks.com and features amateur girls playing with themselves and other girls. The videos are unscripted, all natural and filled with real orgasms by women focused on their own or other women's pleasure. The Yanks brand was established in 2002 as a female friendly site that is 100% female produced.
I viewed the videos from YanksVR on my Samsung S6 phone with a Gear VR headset and the Samsung VR app. Like most VR porn sites, the videos on YanksVR are rated as 60fps and feature binaural sound with a 180º FOV. The scores shown below are based on a comparison with videos from other VR porn sites.
1. Quality of VR (3.5 stars) – The VR quality on YanksVR has been improving, but they still have some issues to resolve. The scale and clarity are both quite decent and the camera positioning is ok in the few female POV scenes they have released so far. The main issue is that the image becomes distorted near the edges of the FOV.
2. Quality of Porn (3.0 stars) – The amateur actresses on YanksVR are mostly attractive and fit with a good mix of both young and mature ladies. Video run times are very short in comparison to other VR porn sites as the typical scene involves one actress masturbating until she reaches orgasm. There are also some G/G scenes and personal interviews with sexy storytelling.

3. Quantity of VR Porn (1.0 stars) – YanksVR has a decent library of porn with somewhere around 200 titles, but it appears they are now re-releasing old content as new videos. There is even more downside in that their scenes are quite short in length and are often just interviews.
4. Variety of VR Porn (3.0 stars) – There are a fair amount of lesbian scenes on YanksVR, but only a few are POV videos. They have featured a couple of girls from different ethnic backgrounds, but will need much more diversity to improve their score here.
5. Website, Service, Extras (3.5 stars) – The YanksVR website design is decent and includes search/filter options. The download speeds are good thanks to the rather small file sizes. Membership pricing is quite high at $39.95 per month with payments accepted via PayPal or credit card with Epoch serving as their processor.