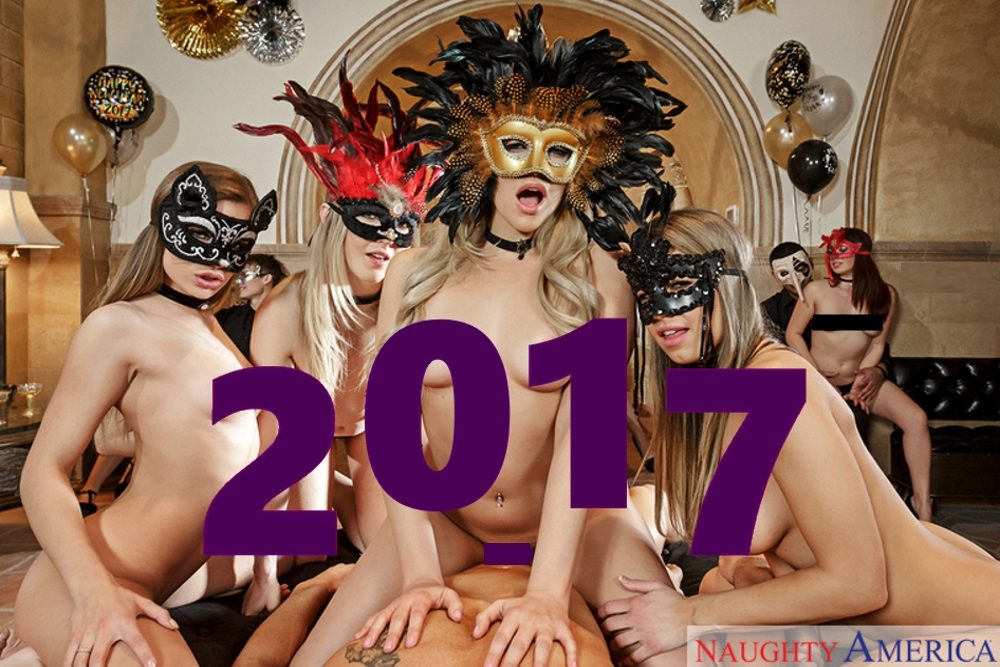 The best VR porn sites continued to improve the quality of their product during 2017 thanks to better hardware and production techniques. The level of improvement was relatively uniform among the top sites which resulted in very few changes being made to my list of Top 10 VR Porn Sites. One former top level site did continue to decline over the past year while a new site joined the list in May and has been rising steadily.
I should note that my rankings are mainly based on the monthly VR porn reviews that I have been posting since July of 2016. I have watched all of the videos released by the best VR porn sites during that time and my review scores are a true, unbiased opinion of the content I consume. I update my full site reviews every quarter and will do so again within the next 2 weeks.
The top 3 sites have been the same for quite awhile and each site offers something a little different from the others. Naughty America has top rated porn with mostly mature American models and is backed by a huge network of sites. WankzVR is also a mega site with top rated porn, but their American models tend to be younger and more petite. Czech VR features European talent and is the leader when it comes to quantity and VR quality.

If you're new to VR porn, you really can't go wrong if you choose to sub with any or all of the these 3 best VR porn sites. Naughty America and WankzVR are slightly ahead of Czech VR in porn quality, but still a step behind them in VR quality. WankzVR also has a sister site called MilfVR that is worth checking out if your a fan of mature ladies.
The next 3 sites offer great content as well, but are just a step below the best VR porn sites noted above. Virtual Real Porn has been around the longest and offers the most variety of VR porn. BaDoinkVR is a consistent performer with a nice mix of talent and Reality Lovers is the only VR porn site to offer POV voyeur dual perspective videos.
All 3 sites heavily feature European models, but BaDoinkVR has boosted their porn quality by using a more diverse lineup this year. The VR quality on Virtual Real Porn has not improved as fast as the other sites and is the main reason they sit behind the leaders. The content on Reality Lovers tends to focus more on intimacy which is a big plus for many VR porn fans.

Each of the 3 second tier sites have launched multiple niche sites that produce a particular genre of VR porn. Virtual Real Porn has Virtual Real Gay, Virtual Real Trans and Virtual Real Passion. BaDoinkVR has VRCosplayX and 18VR while Reality Lovers has Mature Reality and TS Virtual Lovers. They all deserve a visit especially if you're looking for gay, transgender, cosplay or MILF porn.
The next 3 sites are SexBabesVR, VR Bangers and Virtual Taboo. The newest site, and the one that has improved the most recently, is SexBabesVR. They could very well move further up my best VR porn sites list if they can solve some of their camera positioning issues. VR Bangers and Virtual Taboo both have a chance to do so as well, but they have not been improving as quickly as the sites sitting above them.
HoloGirlsVR has now fallen to the bottom after being one of the top VR porn sites for quite awhile. They are joined by TmwVRnet at this level and will need to improve several aspects of their product if they want to be considered one of the best VR porn sites again.