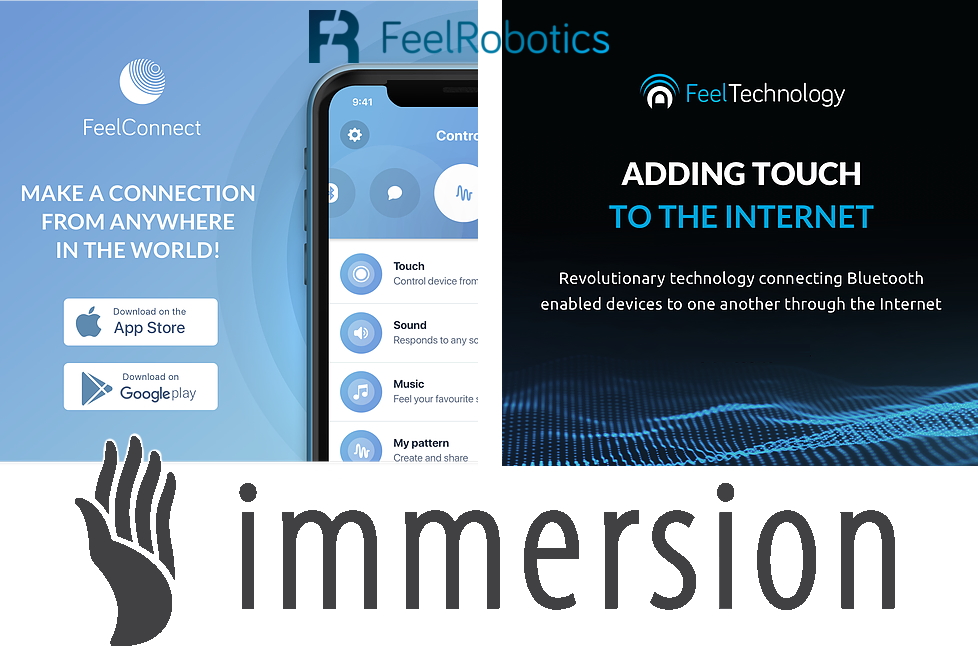 FeelRobotics, the parent company of interactive adult toymaker Kiiroo, has signed an agreement with Immersion Corporation to accelerate the development of sextech devices. Immersion, a leading innovator of touch feedback technology, will provide FeelRobotics with an exclusive license to use its haptic software and technology.
The multibillion-dollar sexual health and wellness market is currently going through major changes as more devices now offer online connectivity and the ability to interact with adult content. In this market, haptic technology companies have a tremendous opportunity to capitalize on their ability to produce a more realistic touch experience for users.
With the agreement, Immersion and FeelRobotics can introduce new advanced haptic solutions and are looking to create first-of-its-kind products. The technology being licensed will allow those products to have a greater range of haptic motions and effects. With devices that enable intimate physical connections through digital channels, both parties expect the experiences will set new standards in the sexual health and wellness market.

In addition to the technology collaboration, FeelRobotics may sublicense Immersion's robust haptic technology patent portfolio to its customers. The patent portfolio includes patents related to advanced control of haptic devices by online content and applications, audio to vibe functionality, and related haptic use cases.
The user experience will be supported by the FeelRobotics FeelTechnology platform, which will be made available for licensing via a subscription model to device manufacturers and third-party content developers. Through the platform and their FeelConnect app, FeelRobotics already has an impressive list of clients including Kiiroo, OhMiBod, Pornhub, Stripchat, Virtual Real Porn and We-Vibe.
This new agreement is a big score for FeelRobotics and marks the beginning of a new era in sextech. It's really an amazing collaboration that highlights the rising interest in the sexual health and wellness industry. With technology that has been adopted in more than 3 billion digital devices, Immersion can provide solutions that will help users connect, interact and feel content in a whole new way.