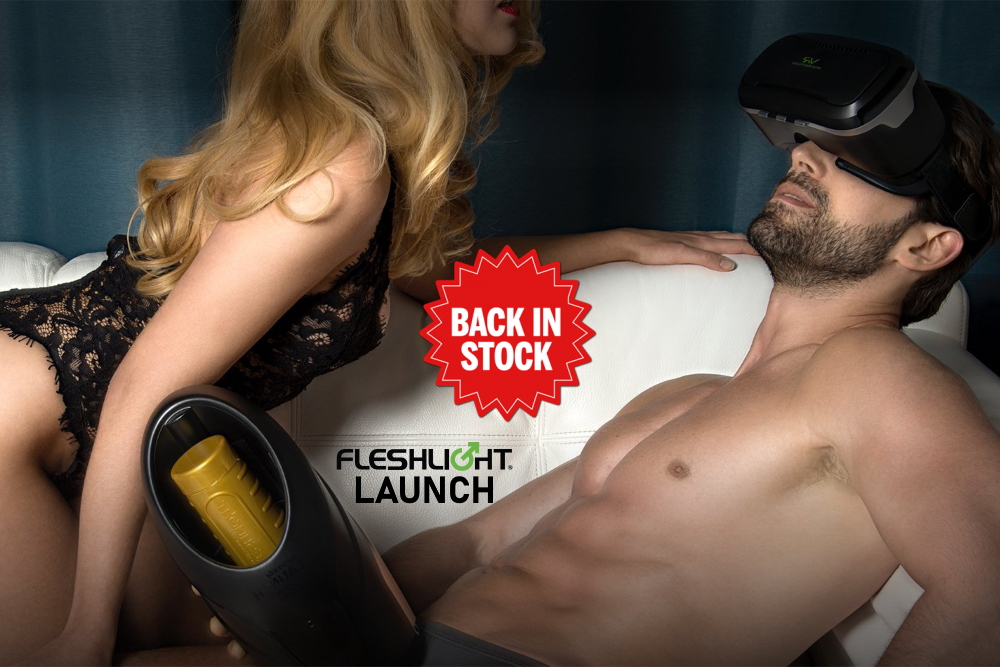 This is a headline many of us have been waiting a long time to see – Fleshlight Launch Back In Stock. A Fleshlight rep has posted that the Fleshlight Launch will be available for purchase in the USA starting Monday, August 24. This is a great bit of news for sextech fans as it seemed that, despite incredible demand, the popular automated stroking device was never coming back.
It's not all good news though. According to the rep, this is truly the end of the line for the Fleshlight Launch. When it's gone, it will be gone forever and they expect this new stock will go very quickly. It's also only available on US sites for now with no guarantees that it will show up on any sites outside the US in the future.
Since late 2019, there have been mixed signals about the status of the Fleshlight Launch. There were rumors that the device had been discontinued, but reps stated that they were simply dealing with high demand coupled with production delays from their manufacturer.

In early 2020, additional production and shipping challenges due to COVID-19 resulted in a total depletion of the Fleshlight Launch stock across all sites. Consumers were extremely disappointed and eventually turned their attention to other automated devices like Fleshlight's Quickshot, Kiiroo's Onyx+ and Titan, and the new Handy masturbator.
Even with the availability of these newer masturbation toys, there is no doubt this last bit of Fleshlight Launch stock will sell fast. The performance of this interactive pleasure device is just too good for many sextech fans to miss out on. I suggest you grab one while you can and enjoy it until the wheels fall off. Visit Fleshlight for more info.