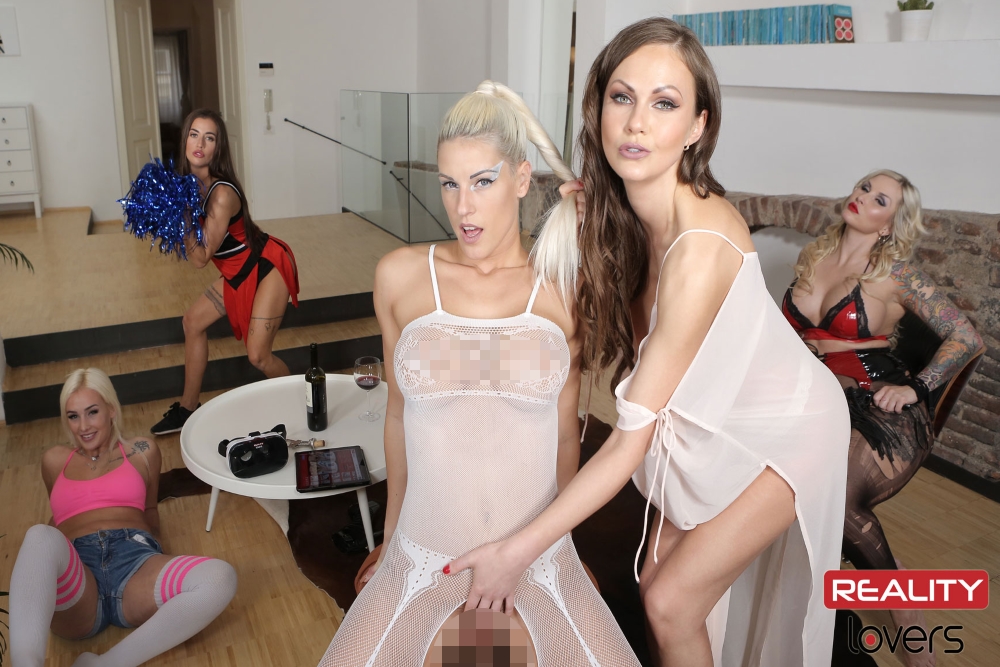 VR Porn Reviews December 2017 Recap – Shown below is a monthly summary and ranking for the top 10 VR porn sites that I currently follow. The rankings are based on my 5 star reviews of the VR porn videos each site released during December 2017. I also use these monthly recaps to adjust the overall scores and rankings for each VR porn site that I review.
The winner for this month was almost predetermined when Reality Lovers announced their intention to release 27 videos in December as part of their "Advent Calendar" campaign. It was quite an achievement to post that much content, especially when you consider the fact that they offer all of their scenes in both POV and voyeur formats. There was a tie for second between Naughty America, WankzVR and BaDoinkVR with all 3 sites receiving the exact same score of 3.8 stars.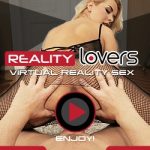 #1. Reality Lovers (Review)
It was a great month for Reality Lovers with 5 of their 27 (22 B/G, 1 G/G, 3 B/G/G & 1 B/G/G/G/G/G) (3.1 stars) videos scoring above what I consider an average score of 3.0 stars. Their overall score was far below the second place sites, but they more than made up for it with the enormous amount of content they put out. I really loved their The Remembering scene with emcee Tina Kay.
---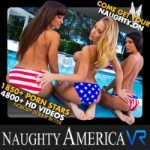 #2. (Tie) Naughty America (Review)
Another month of very good porn for Naughty America with all 9 (8 B/G & 1 B/G/G/G) (3.8 stars) of their videos scoring above average. Their T&A series added 2 more decent scenes featuring voluptuous porn stars and their special New Year's release Fidelio: The Penthouse Soiree was nicely done.
---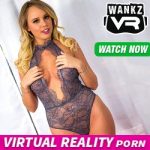 #2. (Tie) WankzVR (Review)
With 8 of their 9 (6 B/G, 2 B/G/G & 1 B/G/G/G/G/G/G) (3.8 stars) scenes scoring above average, WankzVR continues to produce top quality titles that are filled with hot young porn stars. The two scenes I liked the most were Head To Toe and Cadey's Cuntry Kitchen. I also enjoyed their Christmas Bonus scene featuring 6 very naughty girls.
---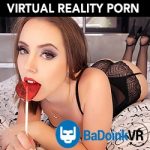 #2. (Tie) BaDoinkVR (Review)
A really nice month for BaDoinkVR with 7 of their 8 B/G (3.8 stars) videos scoring above average. The camera positioning has been excellent lately, but I would still like to see them add some more diverse videos instead of the usual B/G titles they have been featuring for the past several months and their audio quality could use some upgrades as well.
---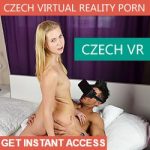 #5. Czech VR (Review)
With 13 total videos, Czech VR continues to excel with their VR quality and release rate. They had 1 solo (3.0 stars) and 12 B/G (11 B/G & 1 B/G/G/G) (3.5 stars) scenes with 7 of those scoring above average. I loved their free Foursome Christmas For Everyone scene and named it my Best VR Porn Video December 2017.
---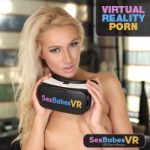 #6. SexBabesVR (Review)
Another decent month for SexBabesVR with 1 solo (3.0 stars) and 6 B/G (3.2 stars) (3 above average) videos. They made a nice move up the charts this year with a consistent stream of quality scenes, but camera positioning remains an issue that SexBabesVR must solve before they can ascend higher.
---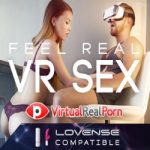 #7. Virtual Real Porn (Review)
It was not a good month for Virtual Real Porn with none of their 6 B/G (3 B/G & 3 B/G/G) (2.9 stars) videos scoring above average. They did have 2 nice solo (3.5 stars) scenes with decent camera work, but they still need to improve their technique at filming B/G videos in positions other than the usual cowgirl setup.
---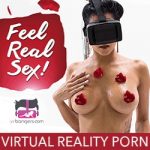 #8. VR Bangers (Review)
For VR Bangers it was a very disappointing month with 4 below average scenes. The low overall score for their 9 B/G (5 B/G, 1 G/G, 1 B/G/G & 2 B/G/G/G) (2.6 stars) videos was the result of some rather poor content sourced from other parties and a technical issue that ruined their New Year's Treats Part 2 scene.
---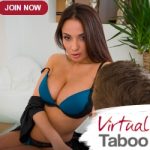 #9. Virtual Taboo (Review)
With 4 solo (2.6 stars) and 5 B/G (3 B/G & 2 B/G/G) (2.7 stars) videos, Virtual Taboo had another below average month. Their VR image quality seems to be getting better, but they still have issues with camera positioning. The porn quality is definitely there for Virtual Taboo, but they need to continue to improve the VR side.
---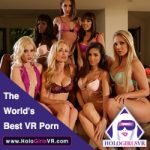 #10. HoloGirlsVR (Review)
It was a terrible month for HoloGirlsVR with only 5 B/G (4 B/G & 1 B/G/G) (2.1 stars) videos. All but 1 of them scored below average due to issues with both VR and porn quality. It looks like HoloGirlsVR is finally going to fall off of my Top 10 list after a long slide down the charts.
---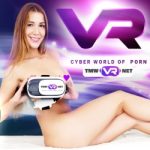 #11. TmwVRnet (Review)
I added TmwVRnet back into the review this month hoping that they might be a good replacement for HoloGirlsVR, but it seems they are still having issues. TmwVRnet has plenty of good looking talent and will definitely be back on the list if and when they can make the necessary improvements to their VR quality.
---