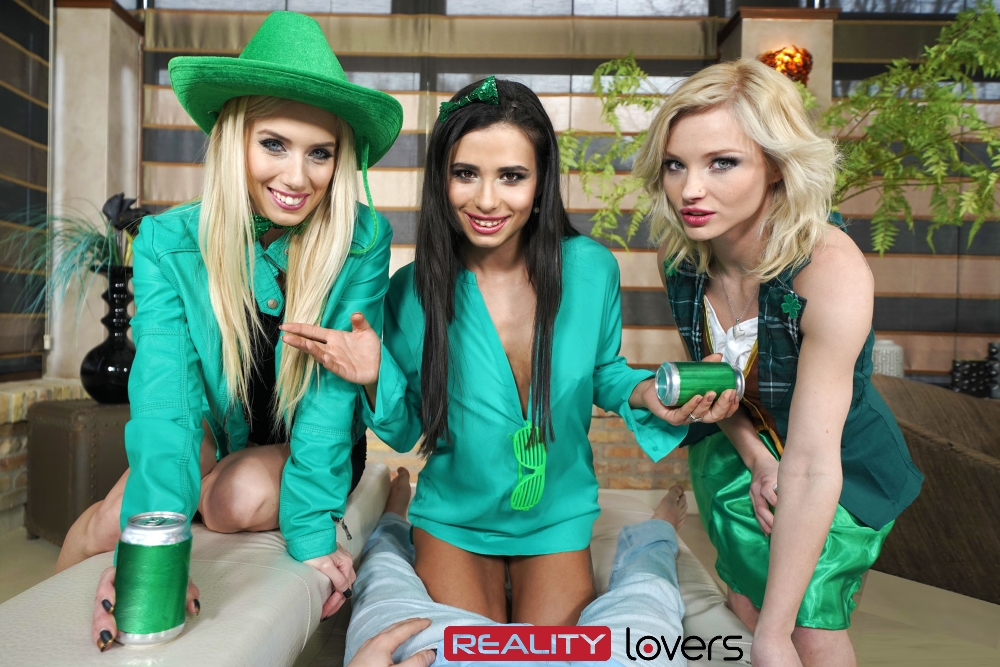 VR Porn Reviews March 2018 Recap – Shown below is a monthly summary and ranking for the top 10 VR porn sites that I currently follow. The rankings are based on my 5 star reviews of the VR porn videos each site released during March 2018. I also use these monthly recaps to adjust the overall scores and rankings for each VR porn site that I review.
There was a close finish at the top again this month with Naughty America edging out WankzVR for first place thanks in large part to their new release schedule of 3 scenes per week. Czech VR moved up to third place with BaDoinkVR dropping to fourth while MilfVR held steady at #5 for the third consecutive month. Quantity was an important factor in the rankings this month as some higher scoring sites were placed behind other sites that released more scenes in March.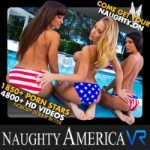 #1. Naughty America (Review)
A great month for Naughty America with 12 of their 13 B/G (8 B/G, 3 B/G/G & 2 B/G/G/G) videos (avg. score 3.8 stars) scoring above average. Their switch to 3 scenes per week has given them a real edge over the other sites. Naughty America released 2 more After School titles this month as they continue their shift to channels.
---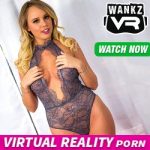 #2. WankzVR (Review)
With all 9 of their B/G (6 B/G & 3 B/G/G) videos (3.9 stars) scoring above average, WankzVR continues to pump out quality titles filled with hot young porn stars. The scores for some of their scenes were impacted by below average image clarity as WankzVR has not been able to make the jump in quality that other sites have recently.
---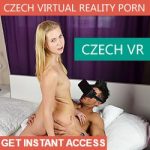 #3. Czech VR (Review)
Czech VR had a decent month with 2 solo videos (3.0 stars) and 11 B/G (6 B/G, 1 B/G/G, 1 B/G/G/G & 3 G/G) videos (3.4 stars), including 6 that scored above average. The St. Patrick's Awesome Foursome and Military MILF titles were the 2 best scenes for Czech VR this month.
---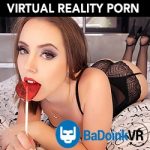 #4. BaDoinkVR (Review)
A nice month for BaDoinkVR with 6 of their 9 B/G videos (3.4 stars) scoring above average. I would still like to see more diverse videos from BaDoinkVR instead of their usual B/G titles and there is also an ongoing issue with their audio quality that should have definitely been corrected by now.
---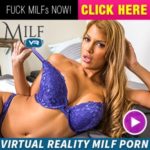 #5. MilfVR (Review)
With all 5 of their B/G videos (3.7 stars) scoring above average, MilfVR had a very good month. Their porn quality benefits substantially from having mature actresses that know how to interact with the camera. Backstage Ass and Fucking Kennedy Kessler are 2 great examples of that for MilfVR this month.
---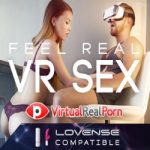 #6. VirtualRealPorn (Review)
With only 2 above average scenes among their 10 B/G (6 B/G, 3 B/G/G & 1 B/G/G/G) videos (3.1 stars), VirtualRealPorn had a fairly average month. They have definitely improved their image quality, but they continue to struggle with their filming technique in positions other than their usual cowgirl setup.
---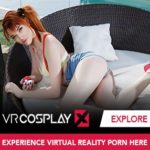 #7. VRCosplayX (Review)
It was an up and down month for VRCosplayX with 2 above average and 1 below average scene among their 5 B/G videos (3.4 stars). Their Jessica Rabbit A XXX Parody title starring Blondie Fesser was wonderfully done and I selected it as my Best VR Porn Video March 2018.
---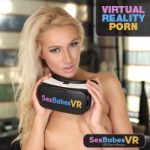 #8. SexBabesVR (Review)
A rather mediocre month for SexBabesVR with just 2 above average scenes among their 7 B/G videos (3.1 stars). They made their move up the charts with a consistent stream of quality scenes, but camera positioning and a lack of creativity are 2 big issues that SexBabesVR must solve to move higher.
---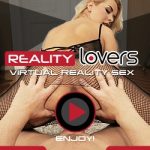 #9. Reality Lovers (Review)
It was a disappointing month for Reality Lovers with only 4 B/G (2 B/G, 1 B/B/G & 1 B/G/G/G) videos (3.3 stars) released. They did have 2 scenes that scored above average and they do still provide additional content in their extra voyeur releases for each title, but the reduced release rate is clearly a setback for Reality Lovers.
---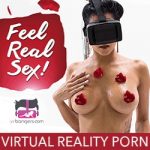 #10. VR Bangers (Review)
For VR Bangers it was a rather poor month with 2 scenes scoring above average and 2 scenes scoring below. Their 7 B/G videos (3.0 stars) featured some excellent VR image quality, but the camera positioning at VR Bangers still needs some improvement. They did finish the month strongly so let's hope for that trend to continue.
---