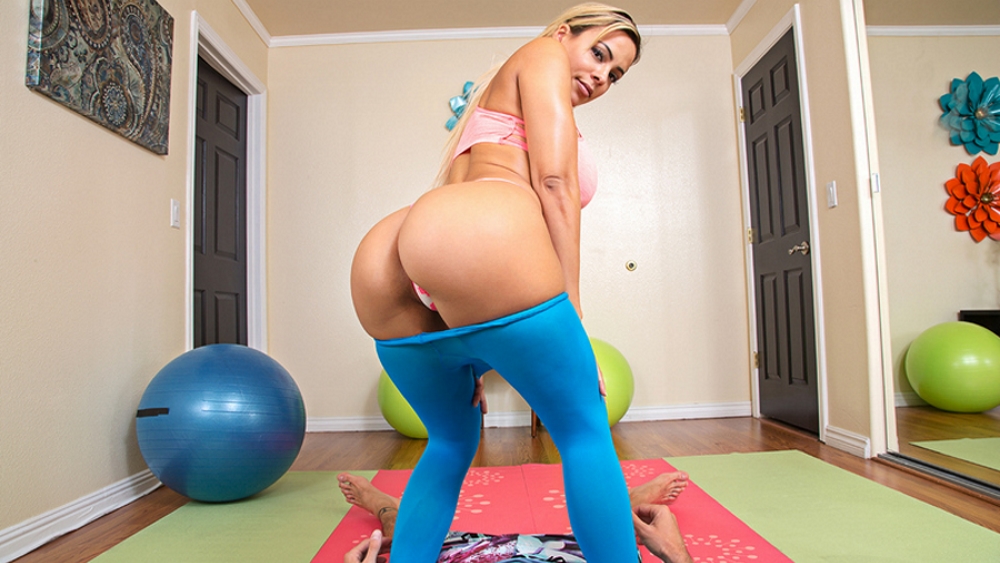 VR Porn Reviews September 2016 Recap – Shown below is a monthly summary and ranking for all of the VR porn sites that I currently follow. The rankings are based on my 5 star reviews of the VR porn videos each site released during September 2016. I also use these monthly recaps to adjust the overall scores and rankings for each VR porn site that I review.
WankzVR takes the top spot in front VirtualRealPorn for the second consecutive month. They released 9 videos (6 B/G & 3 B/G/G) with 7 of those placing above what I consider an average score of 3.0 stars. Second place VirtualRealPorn had 5 of their 9 (1 solo & 8 B/G) videos score above average while third place  Naughty America had 3 of their 9 (8 B/G & 1 B/G/G) videos do so as well.
#1. WankzVR (Review)
With their 9 consistently good B/G videos (avg. score 3.4 stars) for September, WankzVR is showing some staying power. The VR clarity issue is still there, but the performances of WankzVR's hot young porn stars continue to keep them on top.

---
#2. VirtualRealPorn (Review)
With 1 very nice solo (3.5 stars) and 8 B/G (3.3 stars) videos, VirtualRealPorn takes home the silver medal for the second month in row. They continue to pump out quality titles with a good variety of genres and ethnicities.

---
#3. Naughty America (Review)
Another month of good porn and improving VR for Naughty America. All 9 of their B/G videos (3.2 stars) featured multiple positions and great performances from talented porn stars. It's also good to see a them releasing titles more frequently.

---
#4. HoloGirlsVR (Review)
After a fifth place finish last month, HoloGirlsVR moves up a spot here. They released 6 solo (3.0 stars) and 7 B/G (3.1 stars) videos during September 2016. Their VR quality and release rate remain better than all but one.

---
#5. Real Teens VR (Review)
It's the first time on my list for Real Teens VR and I have them placing in the middle of the pack. Featuring a lineup of sexy young girls, all 5 of their B/G videos (3.2 stars) were fun to watch.

---
#6. Czech VR (Review)
By far the leader with 17 total videos in September, Czech VR continues to impress with their VR quality. Their 12 solo (3.0 stars) and 5 B/G (3.2 stars) videos all scored 3.0 stars or above.

---
#7. BaDoinkVR (Review)
A slight drop in the rankings for BaDoinkVR with 1 solo (3.0 stars) and 5 B/G videos (3.1 stars) in September. I was happy to see them continue to do some different things, but only 1 of their videos scored above average.

---
#8. VR Bangers (Review)
Another inconsistent month for VR Bangers with their 3 solo (2.7 stars) and 4 B/G (3.5 stars) videos. I thought 3 of their titles were quite good, but they also had 2 that were below average and continue to have issues with VR quality.

---
#9. VirtualTaboo (Review)
With 2 solo (2.8 stars) and 3 B/G (3.2 stars) videos, VirtualTaboo drops back down after a great showing in August. They did release a nice B/G/G scene, but also had a rather lackluster solo.

---
#10. Reality Lovers (Review)
A poor start and a good finish for Reality Lovers with their 3 solo (2.3 stars) and 3 B/G (3.2 stars) videos in September. It seems that the VR clarity issues have finally been solved.

---