Below is a list of the most popular VR headsets or HMD's (head-mounted displays) currently being developed. I will go into more detail for some of the devices via the links given below.
PC-Based HMD's (connected by cable to a computer)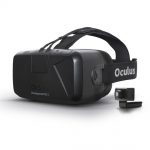 Oculus Rift – The Oculus Rift is currently the most well known HMD. The Rift is the first product developed by Oculus VR and was originally proposed in a 2012 Kickstarter campaign. The campaign raised over US$2 million which helped to fund the development and release of their first Rift prototype in March of 2013. One year later Facebook agreed to acquire Oculus VR for US$2 billion in cash and Facebook stock.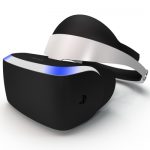 Sony PlayStation VR or Project Morpheus  – PlayStation VR, previously known under the codename Project Morpheus, is a virtual reality headset produced by Sony Computer Entertainment. It is designed to be fully functional with the PlayStation 4 and PlayStation Vita game systems. When used with a PlayStation Camera, head movements and the movement of the controller can be tracked and reflected in the game's images in real time. It is currently a prototype and has no confirmed release date, although Sony says it will be released in the first half of 2016.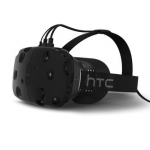 HTC Vive – The HTC Vive is a virtual reality HMD being developed in co-production between HTC and Valve Corporation. It is also part of Valve Corporation's SteamVR project. Prototypes of a Valve-produced virtual reality system were demonstrated during 2014. On February 23, 2015, Valve announced that it would demonstrate a "SteamVR hardware system" at the 2015 Game Developers Conference. HTC officially unveiled its device, Vive, during its Mobile World Congress keynote on March 1, 2015. Subsequent updates on Steam have indicated a potential release date of November 2015.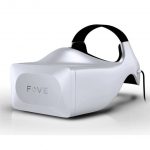 FOVE – FOVE is the first virtual reality HMD that utilizes eye tracking. It was created by a Tokyo-based startup founded by Yuka Kojima and Lochlainn Wilson. Announced in 2014, FOVE's technology uses infrared to track eye movements with accuracy and low latency. The sensors within the device tracks the user's pupils. It allows the user to target and interact with objects by making eye contact with them. A Kickstarter Campaign for FOVE began in May, 2015 and reached the initial goal of $250,000 in less than 4 days. Developer Kits are expected in the first half of 2016.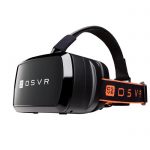 Razer OSVR – Razer is part of the Open-Source Virtual Reality (OSVR) ecosystem, a new standard in VR gaming to push the VR gaming experience forward and supporting the venture with the OSVR Hacker Dev Kit, a virtual reality device (HMD) and open-source software that enables programming for any variety of VR technology. As the design of the entire hardware is open source, the Razer OSVR headset is perfect for those who want to build their own. The first Development Kit is scheduled for release in October of 2015.
Mobile HMD's (no cables required)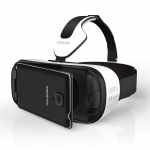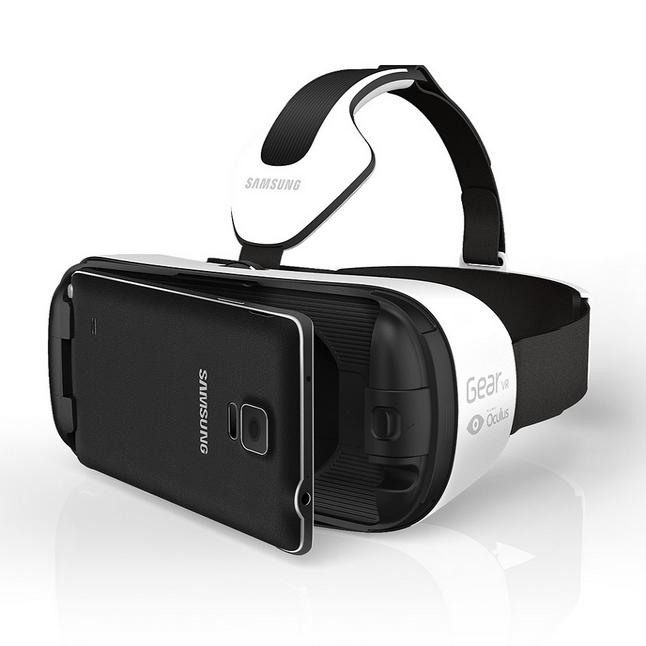 Samsung Gear VR – The Gear VR is a headset developed by Samsung in collaboration with Oculus VR. A compatible Samsung Galaxy device (Galaxy Note 5 or Galaxy S6/S6 Edge), sold separately, acts as the headset's display and processing, while the Samsung Gear VR unit itself contains the lenses as well as a custom inertial measurement unit for rotational tracking which connects to the smartphone via micro-USB. The Gear VR headset also includes a touchpad and back button on the side, as well as a proximity sensor to detect when the headset is on.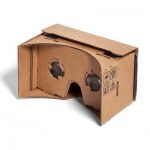 Google Cardboard – Google Cardboard is a virtual reality platform that combines hi-tech mobile phones with inexpensive VR headsets. It is intended as a low-cost system to encourage interest and development in VR and VR applications. First introduced at the Google I/O 2014 developers conference for Android devices, Google Cardboard headsets are built out of simple, low-cost components. The headset specifications were designed by Google, but there is no official manufacturer or vendor for the device. Instead, Google made the list of parts, schematics, and assembly instructions freely available on their website.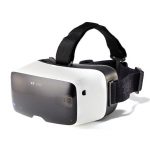 ZEISS VR ONE – VR ONE is the first and only VR headset that is made with a leading-edge optical design and ZEISS precision optics. ZEISS VR ONE supports smartphones with display sizes between 4.7 and 5.2 inches (currently compatible with iPhone 6, Samsung Galaxy S4, S5, S6, Nexus 5 and LG-G3 smartphones) and users can wear their eyeglasses as normal while using the headset. Available since October 2014, VR ONE can be purchased for around US $120.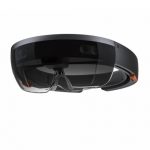 Microsoft HoloLens (AR) – Microsoft HoloLens is a smart-glasses headset that is a cordless, self-contained Windows 10 computer. It uses advanced sensors, a high-definition stereoscopic 3D optical head-mounted display, and spatial sound to allow for AR (augmented reality) applications, with a natural user interface that the user interacts with through gaze, voice, and hand gestures. HoloLens had been in development for five years before its announcement in 2015. Microsoft expects HoloLens to be made publicly available "in the Windows 10 timeframe," with a v1 HoloLens—intended for developer and enterprise uses—to be released "within the next year" of the initial Windows 10 launch.