Here is a list of the hardware most commonly used in VR. I will go into more detail for some items via the links given below.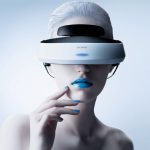 Headset or Head Mounted Display (HMD) – the headset or HMD is an essential piece of hardware for VR. In addition to displaying the computer generated imagery to the user, some HMD's also contain sensors that track the users eye and head movements. Popular headsets now in development include the Oculus Rift, Samsung Gear VR, Sony Project Morpheus, HTC Vive, Google Cardboard, FOVE, Razer OSVR, Zeiss VR One and Microsoft HoloLens (AR).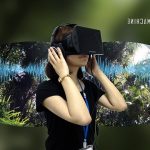 Audio – headphones and speakers are used to increase the sense of immersion for the user. It works best when binaural or 3D audio is produced by tapping into the head tracking system and giving the user a sense that sound is coming from different directions and distances. While purely visual VR can be amazing, adding 3D audio greatly magnifies the impact and depth of a VR experience. The RealSpace3D Audio engine from VisiSonics is a leading technology in this field and has been licensed by Oculus for inclusion in their latest headsets.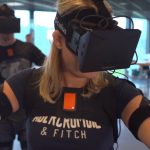 Motion Tracking & Motion Capture – some HMD's have built-in head tracking sensors while others require the user to attach external devices. Internal components used in tracking systems are the gyroscope, accelerometer and magnetometer. Movements of the users body can be captured with cameras or by using inertial sensors secured to the user. Leap Motion has created a device that tracks hand and finger motions and allows the user to interact with virtual objects.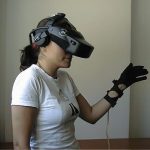 Gloves and Handheld Controllers – even in the world of VR users will still need a way to input data. Gloves and handheld controllers are versatile pieces of hardware that can be used for data input and can also serve as motion capture and haptic feedback devices. Oculus has received very good reviews for their Oculus Touch controller as has the SteamVR controller developed by Valve for the HTC Vive.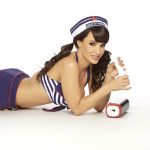 Haptic Devices & Teledildonics – while mainstream VR will involve mostly the sensation of touch from the users fingertips when it comes to haptic feedback, VR porn and VR sex applications will take this area of virtual reality much further. Current teledildonic devices like the one sold by popular adult toy maker Kiiroo are already being used for intimate VR encounters.